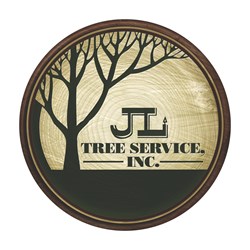 Mulch does a lot of good things that people are unaware of...
Fairfax, VA (PRWEB) September 24, 2013
JL Tree Service is helping homeowners get a head start on their annual fall chores with a seasonal special on their double-shredded, seasoned mulch. The Northern Virginia-based firm is offering bulk mulch specials for a limited time.
The minimum order is 7 yards of mulch -- a yard is a shorthand term for "cubic yard" or 27 cubic feet – residents usually get between 7-20 yards and commercial clients upwards of 80 yards. What could one possibly do with that much mulch? Certified arborist Sean Lewett explains:
"Mulch does a lot of good things that people are unaware of. Most people are familiar with mulch as a professional-looking finish in flower beds and things of that nature, but if you have trees or bushes in your yard, a 1-2 inch layer of mulch around them, all the way out to the drip line or a bit beyond, is going to have a number of benefits to the tree."
These benefits include retaining moisture for steady absorption, insulation from temperature extremes, and reducing competition from other plants, like grass or weeds. Lewett further mentions, "Mulch also acts as a sort of slow-release natural fertilizer. As it breaks down, it feeds the soil and the tree, the same way that decomposing leaves and branches would in a forest."
Because JL Tree produces its mulch from the raw material supplied by their eponymous tree service, it is of the highest quality, with no trash or soil mixed in. JL Tree offers a handy calculator on their website to determine the size of an order. Be sure to think about mulching picnic areas, side yards, and around sheds, or any other places that are tedious to mow or maintain. A little bit of extra effort in the fall can save hours of work all next year -- and with the current special being run, the pricing can't be beat.
About JL Tree
JL Tree Service has served the Northern Virginia/Maryland/Washington D.C. area since 1975. They are a TCIA-certified tree care company, the highest certification available, and their high quality care has attracted thousands of satisfied customers. For more information, visit http://www.JLTreeService.com.