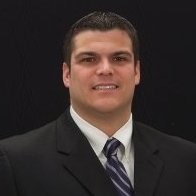 The most successful exit strategies are the ones that are planned in advanced.
Waukesha, WI (PRWEB) September 23, 2013
The journey of business ownership is one filled with many adventures and full of unique experiences. Most business owners take the "Just Do It" mentality and dive into the business world with high expectations and bodacious dreams; yet many fail to prepare a strategic plan to ensure their journey is a success.
What is even more striking is the not the fact that most hungry entrepreneurs enter the business world without a business plan, but even more enter without an exit strategy. Building a business is an incredibly rewarding journey and several unknown factors can present themselves overnight, requiring the business owner to begin to review their exit options. Those who plan accordingly are not alarmed. Unfortunately, most business owners do not know where to turn to, or how to approach their business journey decent.
Proven studies have shown that writing a business plan helps business owners improve their product and service, communicate more effectively with their target audience, generate greater sales, and survive over a longer period of time. The business plan sets the businesses goals and objectives and they need to be monitored, evaluated, and updated on a quarterly and/or annual basis. Further, the exit strategy is an integral part of the business plan and needs to be reviewed each time the business plan is updated. Understanding the position the business is currently in and adjusting the qualitative components of the business operations can really leverage the business's overall value.
"Many entrepreneurs and business investors are very interested in the historic financial performance of a business," says Joe Braier, Shareholder and a Mergers & Acquisitions Advisor of VR Lakes Business Group in Waukesha, WI. "However, that is just their initial review. Individuals looking to execute business acquisitions are looking for strategic opportunities that include favorable "Business Value Drivers". These are the components that set apart one opportunity from another and determines its overall worth."
By consistently evaluating the exit strategy, the business owner can work towards positioning the business accordingly. "One example of a business value driver is the owner's duties and responsibilities," Says Braier. "Many buyers do not want to buy a business where the business owner is doing everything. I typically advise business owners to learn how to delegate their work load to their key employees and form a management staff. This makes the business much more attractive and drives the overall value up significantly."
There are several other components that impact a company's valuation. Knowing and understanding what strengths and weaknesses a buyer is going to take into consideration makes all the difference in leaving money at the table or not. "Typically, a lot of these business value drivers that we review can be implemented within a business in a 3-12 month timeframe," says Braier. "Yet, some take longer. It all depends on how soon the business owner is looking to execute their exit strategy and how much we can improve during the timeframe the owner provides. But in the end, with a business positioned accordingly, overall value can be raised adding hundreds of thousands of dollars to the purchase price of an acquisition."
The most successful exit strategies are the ones that are planned in advanced; however, those business owners who surround themselves with experts in the field to package their business appropriately end up leveraging the overall value of the business. With the proper planning and appropriate strategy, business owners can maximize their value and turn their business into a retirement golden egg when the time is right to exit the business journey.
Joe Braier has recently finished as a top 10 Global Associate of VR Business Brokers in the last 3 years. Joe takes the advisory role for business owners and directs them down the right path to capitalize and maximize value in their exit strategy. The Lakes Business Group, Inc office was ranked #1 in the world and his team has successfully completed several middle market and large M&A business transactions. Joe and his team can help business owners with exit strategies, buying a business or selling a business. http://www.vrbizlakes.com