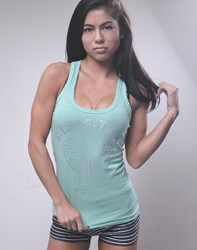 I am looking most forward to helping women achieve their personal beauty goals.
Houston, Texas (PRWEB) September 26, 2013
Gluteboost today announced a new endorsement deal with the popular fitness model, Serina Branch. The new partnership will see Branch become the official Gluteboost Ambassador. As the new face of Gluteboost, she will play a key role in the company's marketing and advertising campaigns, and she will also be featured in a new series of butt workout videos slated to be released later this year.
Jonathan Weisman, a top executive at Gluteboost, said that the contract was signed a couple of weeks ago after a series of meetings with Branch. Details of the contract were not disclosed.
"Serina Branch is an incredible talent with a true passion for health and fitness," said Weisman. "She embodies the Gluteboost brand perfectly, and she shows our customers that you can get the body you want if you're willing to work for it."
As part of the partnership, Branch will head up the all-new Gluteboost Booty Camp. The website will feature free butt workout videos, a blog with fitness and diet tips, community interaction, and much more. To access the content, visitors will need to sign up for a free membership.
"I'm so excited to be part of the Gluteboost family, and I can't wait to connect with all the women out there who are looking to improve their fitness and get a better body," said Serina Branch. "I am looking most forward to helping women achieve their personal beauty goals."
All members of the Gluteboost Booty Camp also get free access to the company's new Fitness & Diet Guide to Get a Bigger Butt. The eBook contains extensive information on increasing butt size and improving body shape through proper exercise and nutrition.
"We're committed to giving our customers all the resources and help they need to get the curves they've always wanted, and the Gluteboost Booty Camp with Serina Branch is another way we hope to help," said Weisman.
For more information, visit http://www.ButtWorkouts247.com. You can also connect with Serina Branch on Google+.