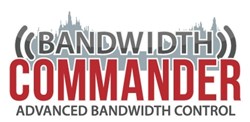 Bandwidth Commander will enable us to tie broadband packages to bandwidth use and provide subscribers with clearer choices for the package that best suits their actual usage pattern.
Alpharetta, GA (PRWEB) September 25, 2013
ZCorum, a leading provider of managed broadband services and diagnostics for broadband service providers, announced today that Bailey Cable has signed on for Bandwidth Commander, ZCorum's new bandwidth management tool for DOCSIS networks.
Like most profit-squeezed independent broadband providers, Bailey Cable was searching for ways to make more efficient use of their bandwidth, generate new revenue opportunities, and improve the overall level of service for their subscribers. "These days, improving the subscriber experience is less about higher speed and more about ensuring customers can get the speed they've paid for when they need it," says Scott Bailey, CEO of Bailey Cable. "Bandwidth Commander will provide the precise bandwidth analytics we need to better manage congestion on our network, which will help us improve our subscribers' experience."
Bailey also added that Bandwidth Commander will enable his company to tie broadband packages to bandwidth use and provide subscribers with clearer choices for the package that best suits their actual usage pattern.
Bailey Cable already receives several other services from ZCorum, including TruVizion for modem and network diagnostics, as well as their hosted email service and support for their broadband users. Bandwidth Commander will add the ability to monitor subscriber usage on an hourly basis and automatically implement policies that reduce congestion during peak periods. "By managing peak usage, we'll be able to improve the quality of service for all our subscribers," said Bailey. "Plus, we can now act to ensure that subscribers who are using the most bandwidth are in a broadband package that's appropriate for their needs."
"Providers today are caught in an unsustainable cycle of rising bandwidth costs with no corresponding rise in revenue," said Neal Grillot, ZCorum's VP of Operations. "Bandwidth Commander is a new and powerful way to reduce network congestion and tie subscriber revenue more closely with data use, which will help delay capital expenditures and fund the expansion needed to keep up with the exploding demand for bandwidth."
About ZCorum
ZCorum provides broadband Internet and communication solutions to telcos, cable companies, utilities, and municipalities, assisting in all facets of broadband implementation, integration, engineering and consulting, network monitoring, bandwidth management and diagnostics. ZCorum is headquartered in Alpharetta, GA. For more information, please visit http://www.ZCorum.com.
About Bailey Cable
Bailey Cable's corporate headquarters are located in southwest Mississippi in Port Gibson, provides cable TV, Internet and voice services in multiple systems in Louisiana and Mississippi. For more information please visit their website at http://www.baileycable.net.