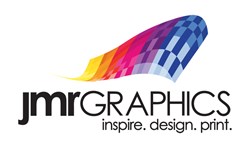 Central Islip, NY (PRWEB) September 23, 2013
Nationwide truck wraps manufacturer, JMR Graphics, discusses the Rome Transit Department's generation of revenue through advertising on public transit.
According to a September 20th, 2013 article published by the Rome News-Tribune titled "Advertising a boom for city transit," the Rome Transit Department has seen an increase in revenue in 2013, generating the most money through advertising on the department's public buses.
The article states that "profit collected through advertising on the department's buses pulled in $3,523 in August, bringing the total for the year to $17,706 – nearly $3,000 more than the amount budgeted for all of 2013."
The city started the public transit advertising program in April of 2012.
Kathy Shealy, Rome's Transit Department Director, is happy with the numbers the program has produced. "The advertising has worked wonderfully," she says. "We've had nothing but positive comment from everyone."
According to the article, the revenue generated goes into a general fund and is used to "offset what the city might have to put in or match through grants."
TJ Pannell, a representative of JMR Graphics, a nationwide truck wraps manufacturer, affirms Rome Transit Department's utilization of its vehicles for advertising space was a good choice. "Trucks, buses and other commercial vehicles are essentially 'moving billboards' when used for advertising. The amount of impressions generated from this type of advertising is second to none," he says. "As this program is carried out, we anticipate Rome to see a continued increase in revenue."
JMR Graphics is an award winning Nationwide 3M Certified Manufacturer of Graphics for over a quarter of a century. We specialize in branding companies through Fleet Graphics, Vehicle Wraps, Architectural Wall Graphics, Promotional Window Clings, Floor Graphics, Event Signage and much more. We offer a variety of 3M Graphics Films, which are specially designed for most surfaces that require a changeable, short and long-term application. Our exceptional "Turn Key Service" is backed with a 3M MCS Warranty to give you peace of mind when you need optimum performance for the intended life of your graphics. With our state-of-the-art, cutting-edge facility we inspire our clients by providing creative design, custom-printed graphics and handle a network of nationwide installers. JMR Graphics provides expert capabilities and capacities needed to meet any graphic challenge.
#####