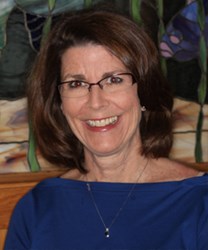 Wilmington, NC (PRWEB) September 20, 2013
Patients suffering from gum disease and the resulting complications can now receive an advanced laser gum surgery from Dr. Phyllis and Deana Cook. The procedure is minimally invasive and delivers consistent results as a gum disease treatment. It also offers patients additional benefits by mitigating the loss of healthy tissue, teeth and bone density.
To start the procedure, Drs. Cook measure the depth of the patient's gum pockets. Next, instead of cutting away gum tissue that has been affected by gum disease, Drs. Cook use the Periolase MVP-7 laser to solely remove gum disease. The doctors then use a hand tool to remove any plaque from the treated teeth. Then, instead of stitching up the gum tissue, they simply use the laser again to sterilize the area while also sealing the site of the procedure. This treatment is highly effective and has consistent outcomes. For patients who were hesitant to get gum surgery because of the pain, healing time, and potential complications, LANAP offers an inviting alternative.
This laser gum surgery also offers a few unique long-term benefits. The laser used stimulates the tooth and underlying bone, which promotes growth and regeneration. This improves the chances that a damaged tooth will heal and not ultimately be lost. The laser used during LANAP only affects bacteria and gum disease, so the tooth and surrounding gum tissue are not harmed at all. Maintaining gum tissue can help protect the tooth from future disease and damage, which also makes the tooth less likely to be lost. For patients who have already lost some of their teeth, maintaining sufficient gum tissue is recommended if dental implants are going to be a viable option. Even in cases where LANAP cannot prevent tooth loss, the procedure still places patients in a better position for receiving other treatments in the future.
Patients who have put off traditional periodontal surgery should seek gum disease treatment as soon as they can. LANAP offers all of the benefits of conventional surgery without some of the associated drawbacks. Patients can visit the website or call the office of Cook Periodontics & Dental Implants to learn more and set up an appointment today.
About the Doctor:
Cook Periodontics & Dental Implants is a periodontal practice offering personalized dental care for patients in Wilmington, NC. Dr. Phyllis Cook graduated from Palm Beach Junior College with an Associate's Degree in Dental Hygiene. She went on to complete her dental curriculum at UNC, and graduated from their school of dentistry in 1996. Dr. Deana Cook received her undergraduate in Art History from the University of North Carolina at Chapel Hill. She also received her dental schooling there and graduated with honors. She received her Certificate in Periodontics and her Master's degree in Biomedical Science from the University Of Texas Health Science Center in San Antonio. Drs. Cook are part of one percent of dental professionals providing the only FDA cleared laser procedure for gum disease and periodontal treatment. To learn more about Cook Periodontics & Dental Implants and their dental services visit their website at http://www.cook-perio.com and call (910) 208-9138.