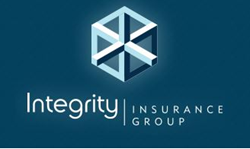 North Elk River, MN (PRWEB) September 23, 2013
A large fire recently destroyed three buildings in the historic downtown area of Winona, Minnesota. According to Minnesota Public Radio, this was the largest fire in Winona's recent history and although no one was injured, the fire caused irrevocable damage to the affected buildings. These buildings were home to residents as well as several local businesses, and at least six residents are currently displaced.
As a result of these events, local insurance agency Integrity Insurance released a list of tips to remind Minnesota businesses and residents of proper fire safety practices. Following these tips can help ensure the safety of all occupants inside a building that catches fire.
For Businesses:

Make sure that all fire extinguishers are no more than one year old by checking the date stamped on the extinguisher. Only use a fire extinguisher for a smaller or contained fire, and be sure to aim towards the bottom of the flames.
Maintain the emergency exits so they are free from clutter and well lit.
Don't store inventory or combustible items close to any heat sources such as heaters.
Conduct regular fire drills to practice all employees safely exiting the building. It is also a good idea to have a written and enforced fire safety plan that employees are all aware of.
For Homes:

Teach any children about fire safety, what to do if they see smoke in the house, etc.
Develop a fire plan, and practice it regularly with children in order to ensure that everyone knows what to do in the event of a fire.
Make sure that everyone knows where the fire extinguishers are located, and how to use them properly.
Regularly check and change the batteries of all smoke alarms, rather than waiting for the chirping sounds to signal the low battery.
Thankfully, no one was injured in this massive Winona fire. With these reminder tips, Integrity Insurance hopes to help locals prepare for fire emergencies so that more fires result in zero injuries. Integrity Insurance is also dedicated to helping families and businesses find the best insurance plan for their needs in order to be protected in the event of a fire. Learn more about home insurance and business insurance options today to be even more prepared for an unexpected fire or other forms of damage.
About Integrity Insurance:
Since the company started in 2008, Integrity Insurance Group has brought a personal touch to the insurance industry. This team-focused agency is dedicated to building long term relationships with their customers, and helping them through every facet of their insurance needs. As the name suggests, Integrity Insurance Group has a clear set of basic principles that they follow as they conduct their business. These values are pervasive throughout their business, and include partnership, prayer, people, principles, passion, and purpose. Each agent also has a specific area of expertise, in order to better serve their customers' needs. The overall goal of Integrity Insurance Group is to provide a personal solution to insurance needs.