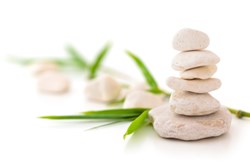 Santa Cruz, California (PRWEB) September 24, 2013
Zion Health is proud to announce that local, Santa Cruz natural food market Staff of Life now carries ClayDry non-aluminum deodorants. ClayDry deodorants, from leading natural body care manufacture Zion Health, use calcium montmorillonite clay for natural sweat and odor control, and come in original, lavender and citrus blossom scents.
Conventional deodorants and antiperspirants often use aluminum-based compounds to form a temporary sweat duct plug and cease the flow of sweat. The recent controversy over whether the accumulation of aluminum in consumer products and the environment is affecting bodily health has generated public concern regarding the differences between conventional and natural deodorants. According to the Agency for Toxic Substances and Disease Registry (ATSDR), small amounts of aluminum can enter the body when exposed to it on the skin. Zion ClayDry deodorants are formulated with unaltered clay minerals and contain anti-inflammatory alpine lichen extract for additional protection.
Staff of Life Natural Food Market in Santa Cruz, CA is a natural food market staple for Santa Cruz locals and is officially certified by the City of Santa Cruz as a Green Building. They offer an extensive selection of natural foods, organic produce, bulk foods and earth-friendly body care products.
Zion Health's ClayDry deodorants and organic, natural ancient clay products are available at Staff of Life Natural Food Market in Santa Cruz, and at health food markets and co-ops throughout the United States and Canada. Zion provides its consumers with pure skin and body care products that are vegan, free of parabens and aluminum and formulated using certified organic ingredients whenever possible. For wholesale orders, visit ScanGenius at http://www.livingnaturally.com.