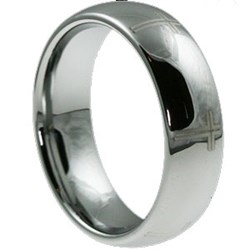 Free shipping on all orders!
(PRWEB) September 24, 2013
http://www.iCelticrings.com, a large retailer of Celtic rings, wedding bands and accessories, is now offering Priority shipping at no charge to customers with all ring orders. The Express shipping, which is the overnight service, will now be offered at a discount. Customers who choose the priority shipping option will still receive their orders quickly as the priority service typically takes 2 business days for most areas. The company hopes that offering Priority shipping and discounted Express shipping will help customer's lower expenses by being able to use coupon codes in conjunction with the automatic free shipping option. This company change is a direct result of many customers calling in asking if there were shipping promotions or codes offered.
iCeltic Rings is a leader in the industry for carrying durable rings in many unique styles. Collections include the popular Claddagh which represent a person's romantic status all within how the ring is worn; Irish love knot rings which represent love, happiness and life all within the detail of the knot work; Cross rings which come in both simple and intricately detailed styles and a full collection of traditional wedding bands for those wanting a simple wedding band. iCelticrings.com also has a competitive price point on the entire in stock line of rings plus a lifetime warranty with each ring purchase.
Celtic Rings carry such symbolic meaning within the intricacy of the design which makes the bands very popular for not only weddings but also for fashion rings, engagement bands and promise rings. http://www.iCelticrings.com encourages shoppers to come visit the site and view the many beautiful rings they have to offer. The company believes that once a customer comes to shop they will be checking out with one of the rings on the site.
About iCelticRings.com, LLC:
The Celtic Rings website was founded in 2012 as part of the Forever Metals Rings family. The website not only features Celtic rings but also a full line of traditional wedding bands for men and women. A lifetime warranty is also offered with each ring purchase.