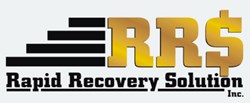 Bohemia, NY (PRWEB) September 23, 2013
Rapid Recovery Solution, Inc. views the surge in home purchases as a significant victory for the economic recovery.
According to a September 19 article from The New York Times titled "Home Sales Rise in Spite of Higher Interest Rate," higher mortgage payments are not dissuading consumers from real estate investments. The market for existing homes reached its highest point in nearly seven years during August, with particular growth evident in the mid-Atlantic region.
The National Association of Realtors just reported an annual sales rate of 5.48 million homes, reaching levels only achieved before the Great Recession. Economists are universally caught off guard by this development. Mortgage rates have been on the rise since May when Federal Reserve Chairman Ben Bernanke's suggested a decrease in stimulus spending. However, an extension of federal funds was verified this week, painting an even brighter picture for home sales in the immediate future.
John Monderine, CEO of Rapid Recovery Solution, weighs in. "History tells us that the American and even global economy is closely linked to real estate sales, so signs of a healthy market are certainly encouraging. Furthermore, banks have exhibited restraint from blindly extending home financing to under-qualified consumers as they did in the years leading up to the recession." Monderine continues. "To a collection agency, this is a formula for economic success. Consumer confidence is high and lenders are willing to issue credit responsibly."
Founded in 2006, Rapid Recovery Solution, Inc. is headquartered at the highest point of beautiful Long Island. Rapid Recovery Collection Agency is committed to recovering your funds. We believe that every debtor has the ability to pay if motivated correctly. We DO NOT alienate the debtors; we attempt to align with them and offer a number of ways to resolve not only your debt but also all their debts.
###