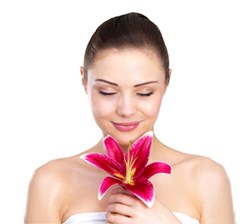 Manhattan, New York (PRWEB) September 25, 2013
Zion Health is pleased to announce Manhattan's Elm Health Store, located on 56 Seventh Ave. in NYC, will now carry Adama Minerals Natural Mineral Sunscreen, formulated with scientifically proven anti-aging fruit peptides and more than 60 trace minerals from calcium bentonite clay. The all-in-one skin remedy contains a high percentage of the natural occurring earth mineral zinc oxide, known for its physical blocking of harmful ultraviolet (UV) sun rays, to protect skin and prevent sun damage.
Health conscious consumers are gaining a greater awareness of the striking differences between chemical and natural sunscreens. Chemical sunscreens function by capturing UV light and filtering them out as heat. Potential health risks associated with chemical sunscreens include the absorption of numerous synthetic compounds through the skin. According to the Environmental Working Group, a decade of research has revealed that chemical sunscreen ingredients disrupt the endocrine system, are allergens and can be transferred to maternal breast milk. Natural sunscreens use physical UV ray blockers like zinc oxide that sit on the skin's surface, reflect and scatter UV rays, and are not readily absorbed. Adama Minerals Natural Sunscreen Beauty Balm offers a natural SPF 30 sunscreen with UVA and UVB blocking zinc oxide.
Adama Minerals Natural Sunscreen and additional Zion products may be purchased at Elm Health Store in NYC and health markets and co-ops throughout the U.S and Canada. Elm Health stores are high quality, organic grocers carrying organic produce, natural skin care and cruelty-free cosmetic products, along with a wide array of nutritional supplements. They also feature a natural juice bar and a full-service pharmacy.
Zion Health's Natural Mineral Sunscreen Beauty Balm and organic clay products are available at Elm Health Store in Manhattan, NY, and at health food markets and co-ops throughout the United States and Canada. Zion Health provides its consumers with pure skin and body care products that are vegan, free of parabens and aluminum and formulated using certified organic ingredients whenever possible. For online wholesale orders visit ScanGenius at http://www.livingnaturally.com.