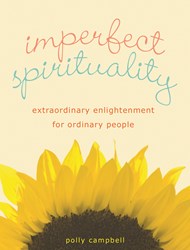 (PRWEB) September 22, 2013
Many children have returned to school this September, and some kids are going to school for the first time. As Polly Campbell says "[They're] headed into another new adventure."
To celebrate her own daughter's transition from first grade to second grade, she offered "4 Lessons to Teach Your Kids" on Huffington Post.
Her advice includes saying thank you often. "We can have disappointment and sadness and still appreciate the beauty of the leaves. We can be angry and frustrated and be grateful for the people who love us. When you practice gratitude often, constantly, consistently, your days will be brighter."
Her last piece of advice is one every parent should tell their children as they start any new adventure, be it school or beyond. "But if you show up, do your best and be who you are—I promise you, it will be enough. You have all that you need to recover when your feelings are hurt, you have all the talent and imagination and intelligence you need to make a positive contribution—you already do it every day. You are amazing. We all are. Look for that in yourself. And when you feel confused and hurt and can't see your own awesome—come on home. I'll hold you and hug you. It really can be that simple."
Listen to Polly on the radio on Voices of the Sacred Feminine on 9/23, America Meditating with Sister Jenna on 9/25, The Richard Brennan Show on 10/14, Mind Over Matters radio on 10/21.
Imperfect Spirituality
Extraordinary Enlightenment for Ordinary People
By Polly Campbell
Imperfect Spirituality is filled with practical tips and dozens of examples that will encourage readers to amp up their optimism, let go of worry, and embrace their authentic selves to offer their their gifts to the world. Imperfect Spirituality is also available as an audiobook.