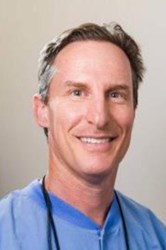 (PRWEB) September 22, 2013
Dr. Andrew Satlin and his team offer expectant women a safe way to treat gum disease, which can lower their risk of pre-term births or low birth weight. Using the new Laser Assisted New Attachment Procedure (LANAP) laser gum surgery, Dr. Satlin can treat Los Angeles area patients for periodontitis in a fraction of the time than is required with traditional scalpel treatments. The entire LANAP process requires no stitches, cutting or anesthesia.
LANAP is an ideal option for pregnant women who do not wish to undergo extensive anesthesia or painful recovery times, yet who are concerned with maintaining their optimal health so as to provide the best for their babies. Gum disease puts patients at higher risk for many other medical conditions from diabetes to stroke. Pregnant women with periodontitis have a greater chance of giving birth prematurely or delivering babies with low birth weights. Selecting laser gum surgery to combat infections in the gum is a way that pregnant women can help protect themselves and their babies.
In addition to a simpler process before, during and after surgery, the LANAP laser gum surgery delivers better results and fewer side effects than prior methods. With a scalpel, some healthy tissue is always expected to be lost when the infected area is cut away. With LANAP, the laser can identify and work solely on the diseased area, leaving all other gum completely untouched. The ability to preserve gum tissue is critical, as it is the gums that hold teeth in place.
By choosing to offer LANAP as a way to treat gum disease, Dr. Satlin illustrates his commitment to progressive treatments and overall patient health and wellbeing. Such advances provide better ways for mothers and babies to stay healthy. If you are pregnant and concerned about your gum health and how you can ensure optimal oral health during your pregnancy, contact Dr. Satlin's office today.
About The Doctor
Dr. Andrew Satlin is a periodontist offering personalized dental care for West Los Angeles, CA gum disease patients. Dr. Satlin is part of one percent of dental professionals providing the only FDA cleared laser procedure for gum disease treatment. To learn more about Dr. Satlin and his dental services visit his website at http://www.westlosangelesperio.com and call (310) 907-5912.