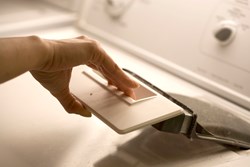 Lincoln, RI (PRWEB) September 20, 2013
For many people, doing laundry is part of a daily routine. But there is nothing routine about a dryer fire, and that's why Amica Insurance is sharing some tips to help keep you, your family and your property safe.
According to the National Fire Protection Association (NFPA), there were approximately 16,800 structure fires caused by dryers or washing machines in 2010. Those fires led to 51 deaths, 380 injuries and $236 million in direct property damage.
Amica is sharing the following tips from the NFPA to help prevent dryer fires:

Make sure your dryer is installed and maintained by a professional.
Never use the dryer without a lint filter.
Clean the lint filter before or after every load of laundry, and remove any lint that has gathered around the drum.
Metal venting material, either rigid or flexible, should be used to allow for proper airflow and drying time.
Ensure that the exhaust vent pipe is not restricted and that the outdoor vent flap is open while the dryer is running.
Never use the dryer when you're not home or you've gone to bed.
About Amica Insurance
Amica Mutual Insurance Co., the nation's oldest mutual insurer of automobiles, was founded in 1907. The company, based in Lincoln, RI, is a national writer of automobile, homeowners, marine and personal umbrella liability insurance. Life coverage is available through Amica Life Insurance Company, a wholly owned subsidiary. Amica employs more than 3,200 people in 40 offices across the country.
Contact: Vince Burks, Corporate Communications, 50 Amica Way, Lincoln, RI 02865-1155, 800-652-6422, ext. 24563
Twitter: Amica
Facebook: Amica Mutual Insurance Co.