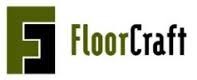 Irvine, CA (PRWEB) September 21, 2013
FloorCraft, Inc. of Irvine, California just announced that they will offer complimentary shipping on all orders of Miele Vacuums. The shipping offer comes just as the company is seeing tremendous growth as an authorized reseller of premium Miele Vacuums. A company spokesperson announced the new policy and said, "We pride ourselves on offering customers the best quality products but also the best value, so this free shipping is our way of thanking shoppers who have been ordering from us in great numbers."
FloorCraft only recently became an authorized dealer of Miele Vacuums, one of the most highest quality floor cleaning products on the market. The Miele products are a perfect fit for the company that specializes in the sale and installation of upscale carpets. Adding the Miele line gives FloorCraft customers the option to purchase a product they can use to clean the flooring they buy from the company.
FloorCraft offers the latest models from Miele with the most recent addition being the S8 series of deluxe canister vacuums. This series includes lighter, quieter and more powerful models than those previously offered. FloorCraft also offers the S7 upright line with all the premium features Miele customers have come to expect.
All Miele products are available on the FloorCraft website and shoppers can browse through the products and make a purchase directly from the site. Once their order is complete they will notice a zero in the shipping line item during checkout.
FloorCraft is known for offering shoppers a unique line of upscale flooring options that are typically hard to find so the offer of free shipping is quite significant for shoppers looking for high quality flooring options.
To learn more about Miele vacuum cleaners visit the FloorCraft website at http://www.floorcraftinc.com/ or call 949.863.9060 to speak with a company representative. FloorCraft also has a presence on Facebook and Twitter.
###