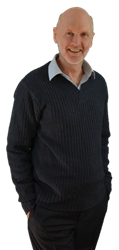 "Don't lower your expectations to meet your performance. Raise your level of performance to meet your expectations. Expect the best of yourself, and then do what is necessary to make it a reality." - Ralph Marston
(PRWEB) September 22, 2013
People want results in their lives. Getting results means changing behavior. Changing behavior means changing beliefs and attitudes. Transformational Learning Solutions empowers individuals and leaders to change their beliefs and attitudes, change their behaviors, and get results by providing them with effective, simple and practical tools and methodologies.
Transformational Learning Solutions is pleased to announce the launch of its brand new website which makes it easier for people to find out information about the services offered and register for events.
If you are interested in learning more about any of the services offered by Transformational Learning Solutions, go to http://www.tlsolutions.ca; contact Gregg Hannah at +1 647 988 4734 for more information.