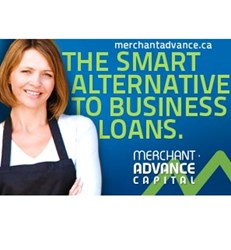 Vancover, BC (PRWEB) September 24, 2013
Merchant Advance Capital, a Canadian financial resource for small business owners, comments on a recent study by the Bank of Montreal finding 46% of college graduates are considering becoming entrepreneurs. As reported by The Globe and Mail*, the BMO study asked Canadian post-secondary students about future career opportunities and if a personal business was in the plans.
"It is great to see the entrepreneurial spirit alive and well in Canada. As someone who came from a family of entrepreneurs, it is exciting to see the younger generation seeking to make their mark on society," stated David Gens, CEO of Merchant Advance Capital.
The results of the survey reported 29% of students were confident to be employed in their own field after graduation; the majority of those students are males at 38%. Of those surveyed, 40% of females and 53% of males were more likely to start their own business, either at a full-time or part-time.
"From the findings, it seems we should be seeing a great amount of women coming forward as entrepreneurs in the Canadian business world. This is a very exciting time for new grads and for those pursuing their own business venture, Merchant Advance is here to help you every step of the way," continued Gens.
Merchant Advance Capital offers small business funding with loans and merchant advances. By working with entrepreneurs who have steady sales creating a sustainable business, Merchant Advance capital can then provide working capital in exchange for a percentage of those sales. Providing any small business owner with the opportunity to choose a business loan or merchant advance allows a company to receive business funding in a way that works for them.
For more information on Merchant Advance Capital and their services please visit: http://www.merchantadvancecap.com/
About Merchant Advance Capital:
Merchant Advance Capital (MAC) is a Canadian owned and operated company headquartered in Vancouver, British Columbia that provides flexible financing solutions for Canadian small businesses.
Our processes are fully automated and business owners have the option to tie their payments directly to sales volumes, giving small businesses exceptional cash flow flexibility. Founder and CEO David Gens comes from a family of entrepreneurs and his previous experience was in the private equity investment business with CAI Capital Management Co. He launched Merchant Advance Capital to provide alternative financing to a wide range of businesses including: restaurants, pubs, clothing stores, retail stores, convenience stores, coffee shops, auto repair shops, clinics, franchise operations, hotels, and many others across Canada.