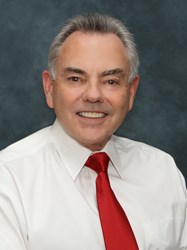 Cumming, GA (PRWEB) September 21, 2013
Dr. Page Barden offers the FDA-cleared laser gum surgery, the Laser Assisted New Attachment Procedure (LANAP), to help mothers-to-be improve their own health as well as that of their babies. There have been links showing a possible connection between low birth weight and premature delivery when gum disease is present in the mother.
Studies indicate that as many as one in ten babies born in the United States is a low birth weight baby, and almost a quarter of these cases occur in the absence of other known risk factors. There is not conclusive proof that gum disease directly causes low birth weight, but studies indicate a connection between the two. For women who are pregnant or planning to have a child soon, it may be safest to seek treatment for periodontal disease and simply remove the risk.
Dr. Barden performs the procedure using an FDA-cleared laser that only is harmful to periodontal disease. Healthy gum tissue is not cut or affected at all; this leaves teeth well protected, and reduces pain and recovery time for patients. LANAP may also reduce the risk of infection or other complications post-procedure, since trauma is minimal and since the laser can be used to create a blood clot that protects the gum pocket.
For women who are pregnant, eliminating periodontal disease with laser gum surgery is especially beneficial, as it may also help prevent the baby from developing health problems. LANAP is safe during pregnancy. Women who would like to learn more about LANAP can call Dr. Barden's office or visit his website.
About the Doctor
Page Barden, DDS is a dentist offering personalized dental care for Cumming, GA gum disease patients. Dr. Barden received his Bachelor of Arts from University of Denver. He continued his education at the University Of Detroit School Of Dentistry. After serving in the U.S. Air Force, Dr. Barden further extended his education at Indiana University where he earned a degree in Periodontics from the School of Dentistry. He is part of one percent of dental professionals providing the most recent FDA cleared laser procedure for gum disease treatment. To learn more about Page Barden, DDS and his dental services, visit his website at http://www.georgiagumsurgery.com and call (678) 648-1998.