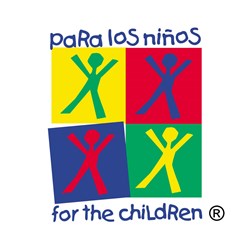 "We're delighted that these three exceptional community leaders have joined our board as we continue to expand services to those most in need" R. Christine Hershey, Chair
Los Angeles, California (PRWEB) September 24, 2013
Para Los Niños, a nationally accredited and recognized Los Angeles-based education and social services agency, elected three new members to its Board of Directors: Marjorie Lewis of Gibson, Dunn & Crutcher LLP, Tom Masenga with Seyfarth Shaw LLP and Catalina Vergara with O'Melveny & Meyers LLP. They joined the 15-member board of the not-for-profit organization, which is transforming the lives of impoverished children in Los Angeles through charter schools, early education centers and community-based programs in Skid Row, Westlake, Pico Union, East LA, Watts and Compton.
"This year PLN achieved a significant milestone by opening the first public middle school on Skid Row. We're delighted that these three exceptional community leaders have joined our board as we continue to expand services to those most in need," said R. Christine Hershey, Chair of the Board of Directors of Para Los Niños.
Marjorie Ehrich Lewis is a commercial litigator and long-time partner of Gibson, Dunn & Crutcher's Los Angeles office. Lewis joined Gibson Dunn in 1981 following a clerkship with Judge Warren Ferguson of the United States Court of Appeals for the Ninth Circuit, and became a partner of the firm in 1988. Lewis' practice specializes in the representation of automobile manufacturers and distributors in franchise issues and disputes, as well as lenders in disputes regarding distressed real estate. Lewis served for ten years as a Trustee of the Center for Early Education, an independent elementary school in Los Angeles, and for twelve years on the Board and Executive Committee of Los Angeles County Sheriff Lee Baca's Sheriff's Youth Foundation.
Tom Masenga is a partner in the Real Estate Department of Seyfarth Shaw LLP's Los Angeles office. Masenga has more than 30 years of experience representing pension funds, advisors, banks, life insurance companies and private equity funds. His finance and capital markets practice includes advising on portfolio, syndicated and mezzanine loan originations, workouts and restructurings, and foreclosures, as well as the acquisition and disposition of performing and non-performing loan portfolios. He is a frequent lecturer on complex real estate investment and financing. Masenga has served as a panelist for the National Association of Public Pension Attorneys and the California Continuing Education of the Bar.
Catalina Joos Vergara is a partner in O'Melveny and Meyers Los Angeles office and a member of the Class Actions, Mass Torts and Insurance Litigation Practice. Vergara is a trial lawyer and appellate advocate whose guidance has helped pharmaceutical, financial services, and insurance companies navigate high-stakes nationwide litigation. As a native Spanish speaker and member of the Pacific Council on International Policy, Vergara brings a global perspective to her practice. She has counseled clients facing litigation, government investigations, and other exposure abroad, including in Latin America. She devotes significant time to representing Spanish-speaking immigrants pro bono, both before the Ninth Circuit and in immigration courts. Vergara was O'Melveny's 2012 Leadership Council on Legal Diversity Fellow.
Lewis, Masenga and Vergara join the Para Los Niños Board of Directors, under Chairwoman Hershey. The board also includes Vice Chair Peter Lopez, Secretary Ronny Bensimon, Neda Disney, Cathy Hession, Mark Hickey, Pedro J. Marti, Andrei Muresianu, Ed Nahmias, Mark Pan, Jose Sarabia, Glenn A. Sonnenberg, and Colleen Sweeney. Emeritus members include Rick J. Caruso and Zac Guevara.
About Para Los Niños:
Since 1980, Para Los Niños has helped children and families succeed in school and life. Each year we serve 7,500 children and families at 13 sites in the most impoverished neighborhoods in Los Angeles. Our schools immerse children in rigorous learning and enriching environments, and offer families skills that support academic achievement and financial stability. Fore more information, visit http://www.paralosninos.org