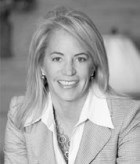 Atlanta, GA (PRWEB) September 23, 2013
Haute Living Real Estate Network will continue to feature Debra Johnston as a preferred real estate professional.
This unique circle of leading real estate agents presents opulent estates and extravagent properties to the affluent buyers and homeowners looking to purchase the foremost residential listings. Featuring properties with over-the-top amenities in the most exclusive locations, members of the Haute Living Real Estate Network ensure that readers are exposed to the the finest that market has to offer.
About Haute Living Real Estate Network
The Real Estate media partner of Haute Living specializes in selecting top real estate professionals, thus creating the most prominent directory for exceptional listings. The network website is an online destination for all real estate related news, which features daily blog posts that provide up-to-date information on affluent markets and real estate developments. Access all of this information and more by visiting http://www.hauteresidence.com/
About Debra Johnston
As a former corporate executive, Debra Johnston utilized her 25 years of sales and marketing experience to establish herself as a successful real estate agent in the commercial market. Debra quickly became one of Atlanta's major agents—her involvement in the city's 2nd largest sale in 2011 propelled her to the be honored among the top 5% of agents in the Atlanta Board of Realtors.
In addition to being featured on Haute Living Real Estate Network, she also is an invitation-only member of Barbara Corcoran's inner circle and is the Southeastern representative for several real estate magazines.
To learn more: visit Debra Johnston's Haute Real Estate Network profile.