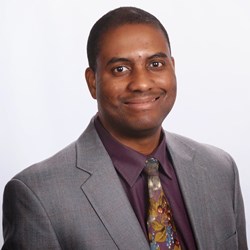 At PPC, our entire business is about serving the independent pharmacist and making sure their pharmacy has the opportunity to benefit from the best industry discounts, tools and services...
Las Vegas, NV (PRWEB) September 23, 2013
Pharmacy Purchasing Consultants opened its doors for business with the launch of its website in July of this year. With this new entry into the pharmaceutical industry, CEO Rory Wright states "As a leading industry advocate, PPC offers its independent pharmacy members a simplified program that is packed with purchasing power for drug savings. We also offer valuable operational services that will deliver measurably improved business performance and market competitiveness. As a result, members are in a stronger position to provide best-in-class delivery of products and services to their patients."
Group Purchasing Organizations or GPOs leverage the drug utilization of the member network to optimize the purchasing power of independent pharmacies to better compete with larger retail chain pharmacies. Pharmacy Purchasing Consultants aspires to redefine the GPO mission, offering not just purchasing power through their affiliation with Cardinal Health, but also by offering free or reduced-fee educational programs, training certifications, memberships, and industry news links to member pharmacies.
"At PPC, our entire business is about serving the independent pharmacist and making sure their pharmacy has the opportunity to benefit from the best industry discounts, tools and services to ensure their company's success and improve their business' bottom line. Not only is this our promise, but also our fiduciary obligation to pharmacists and their customers," Wright went on to explain. In addition to a comprehensive drug purchase savings program that includes brand and generics, PPC offers its member pharmacies a range of operational services including inventory management programs and reverse rebate drug returns services that help reduce overall inventory costs and maximize profitability. As an additional benefit, there is no membership fee to join PPC's GPO and no minimum purchase requirement. All approved members will receive a login to the members-only area of the PPC website http://www.myppcpartner.com with access to exclusive membership benefits and information.
With the opening of the business and the launch of the website, PPC looks to expand its reach beyond Las Vegas and enroll independent pharmacies throughout the U.S. Founded and run by experienced pharmacists, PPC has already been recognized by the Better Business Bureau and the National Community Pharmacists Association.
About Rory Wright:
Rory Wright has been a practicing pharmacist since 1998 when he earned his Doctorate in Pharmacy from the University of Nebraska Medical Center. His experience with different pharmacy settings, including a retail chain, state hospital outpatient services, and an independent community pharmacy, gives him an understanding of the clinical, operational and financial challenges faced by the pharmacy profession today. For the past seven years, Rory has served in the managed care arena for a major Pharmacy Benefit Management (PBM) firm as Director of several national programs including prior authorization, pharmacy services, and network pharmacy audits. Rory was chief developer of an in-house pharmacy that achieved an average daily fill of 1400 prescriptions. Among his accomplishments, Rory oversaw the implementation of the National Prior Authorization program that affected over five million lives. He coordinated a Patient Assistant Program (PAP) for Southern Nevada residents to gain access to psychiatric medications. In one year, the program saved Southern Nevada taxpayers over two million dollars.
About Pharmacy Purchasing Consultants:
PPC is committed to serve our members with significant drug purchase savings and a large number of quality programs and services that will enhance your business performance and help you better serve your patients. As a result, our members are in a stronger position to provide best in class delivery of products and services to their customers. PPC is located at 4101 Wagon Trail Avenue, Las Vegas, NV 89118 and can be contacted at (702) 553-2560 or info(at)myppcpartner(dot)com