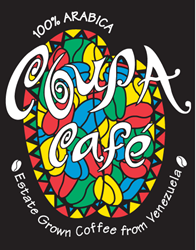 Beverly Hills, CA (PRWEB) September 23, 2013
Social Media Breakfast Los Angeles has partnered with Social Media Week to present the ultimate breakfast: "Social Media for Entrepreneurs & Small Businesses." The special event will take place Tuesday, September 24, 2013 from 7:30 AM – 9:00 AM.
Internationally acclaimed restaurant and venue, Coupa Café will serve a selection of freshly baked pastries, kingslake and cane premium blend granola with yogurt, and the Venezuelan's finest Single Estate Coffee.
September's SMLBA will feature an acclaimed panel including Clint Schaff, Justin Michael Williams, Mike Bonifer, and Dr. Natalie Petouhoff to teach attendees everything they need to know about social media for small business. From the barrage of panelists with driven strategic marketing backgrounds to successfully improvisational tactics this breakfast will strategically guide each individual to optimal success. This event also encourages networking with marketers, PR pros, entrepreneurs, bloggers, pod casters, online community fanatics, and future SMBLA speakers.
Tickets are $15 in advance, $20 day-of; Free parking and free WiFi.
For more Info: http://smwsmbla2013-eorg.eventbrite.com/.
About Coupa Café
This eclectic restaurant features a completely new style of International dining, which combines world renowned specialties such as Latin and Venezuelan inspired dishes with the philosophy of the modern slow food movement promoting the use of organic and fair trade ingredients. Coupa Café is the only restaurant outside Venezuela where patrons can enjoy the nation's shade grown, handpicked, patio sun-dried, super fair trade organic single estate Arabica coffee beans roasted in small batches, along with international sweet and savory delights.
In a wonderful environment with an original California Bow Truss ceiling, the restaurant offers a resort-like spaciousness. The large outdoor seating area resembles a tropical garden with an exotic water fountain and hand painted tiles. The sidewalk seating is ideal for people watching. On cooler days, guests can enjoy the warm indoor fireplace are and a relaxed atmosphere for dining and lounging. The extensive menu also offers delicious arepas, empanadas, paninis, salads, pizza, pasta, crepes, full breakfasts, pastry, and an extensive selective of beer and wine.
Coupa Café, 419 North Canon Drive, Beverly Hills, CA 90210
Open Sun – Tues – 9:00am to 9:00pm, Wed – Sat – 9:00am to 10:00pm
Happy Hour seven days a week from 4-7pm http://www.coupacafe.com
Follow Coupa on Twitter @CoupaCafeBH