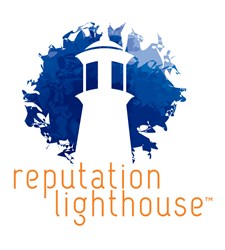 Our focus on reputation is rather unique but is more important for companies than ever before as the business environment is one of a reputation economy
Austin, Texas (PRWEB) September 23, 2013
Caver Public Relations, a strategic communications firm that focuses on organizations as a whole to achieve business goals and ultimately steer reputations, has changed its name to Reputation Lighthouse™. The name change coincides with the company's ninth anniversary and forms the only reputation consultancy in the country focused on small and medium-sized companies and collegiate athletic programs.
According to president and founder Bonnie Caver, the new name more closely unifies the focus and direction of the company. "Our focus on reputation is rather unique but is more important for companies than ever before as the business environment is one of a reputation economy," she said. "We lead companies and organizations, using insightful, impactful communication to activate their brands. The work we do is strategic, looks at communication from 360 degrees, engages stakeholders and ultimately guides reputations, thus, the name Reputation Lighthouse."
Reputation Lighthouse was launched this month as a newly formed entity, replacing Caver Public Relations, an Austin-based firm that began in 2004. The boutique firm, led by a husband and wife team, Bonnie and Russell Caver, offers a full spectrum of strategic communications, crisis management and brand development resources with the ultimate focus of driving a company's reputation.
The duo has successfully guided communications and brand invigoration for start-ups and established organizations through launches, mergers, acquisitions, rebranding and relaunches, effectively finding and expressing each brand's unique voice and story. "We've helped companies move into new territories, and we've helped leaders create internal cultures that are worthy of Top Workplaces/Best Places to Work, but more importantly, supported business growth and retention goals," said Russell Caver, vice president of strategic planning and brand.
Clients benefit from personalized senior expertise and leadership and from personalized teams designed for each client's specific needs. "We've been a virtual agency for almost a decade, before it was cool," Bonnie Caver explained. "That allows us to bring in the expertise that fits our clients when they need it."
Bonnie Caver, a former media strategist and crisis communications expert for the intensely media-scrutinized arena of college athletics, brings more than 20 years of experience to Reputation Lighthouse. She has led communications efforts for a globally respected nonprofit and founded Caver Public Relations (now Reputation Lighthouse) nine years ago. She is a Certified Crisis Manager from the Institute of Crisis Management and is one of the few in the world to hold an advanced certification in reputation management through the Reputation Institute. She is a national speaker on reputation topics.
Russell Caver, who joined the company in November 2012, is the vice president of strategic planning and brand for Reputation Lighthouse. With a foundation as a journalist and magazine editor, he spent 17 years in marketing production and brand management and activation at Golfsmith International.
About Reputation Lighthouse™
Reputation Lighthouse™ is a virtual strategic communications, brand and reputation firm. The Austin based firm focuses on helping companies develop, rebuild and guide their reputations and is the only reputation consultancy in the country that focuses on mid-market companies and college athletics programs. Reputation Lighthouse supports a client's organization as a whole, with an exclusive focus on strategic communication and management to achieve business goals and ultimately steer reputations. Reputation Lighthouse was founded in 2004 as Caver Public Relations by Bonnie Caver.