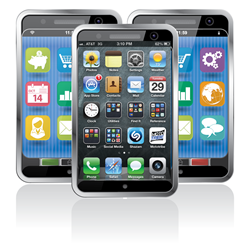 Our approach with TestArchitect is to make large-scale mobile test automation viable.
San Mateo, CA (PRWEB) September 23, 2013
LogiGear has enhanced its TestArchitect Enterprise and Mobile Plus editions to allow executing multiple tests cases simultaneously on dozens of mobile phone and tablet devices connected through WiFi or USB to a single host machine. Both TestArchitect editions can also be configured to connect to a number of mobile cloud-testing services, for economical testing of a wide variety of devices. The unique Variations functionality and an improved Lab Manager utility provide precise setup and managed test case monitoring, while running on multiple platforms.
"Mobile testing has so many more variables than testing for the desktop environment, yet the adoption of mobile test automation is lagging" commented Hans Buwalda, CTO of LogiGear. "Our approach with TestArchitect is to make large-scale mobile test automation viable for a broader range of customers."
With the release of version 7.2, all TestArchitect editions now include the ability to capture multiple controls simultaneously within the Interface Viewer, reducing the workload for automation engineers. Reporting capability has also been enhanced. Users are now able to generate custom, business-level dashboards for granular drill-down reports detailed charts, heat maps, pass/fail trend charts, and test execution result summaries.
For more information on TestArchitect, visit http://www.TestArchitect.com. For more information about all LogiGear services and solutions, visit http://www.LogiGear.com.
About LogiGear
LogiGear Corporation (http://www.logigear.com) provides global services and products for software testing, with a focus on helping clients implement cost effective test automation solutions. LogiGear also offers software development services and software testing training programs through LogiGear University. For more information, contact Joe Luthy + 1 650.572.1400 x303.
©Copyright 2000-2013 LogiGear, Inc. All rights reserved. LogiGear, TestArchitect, and TestArchitect for Visual Studio are registered trademarks of LogiGear, Inc. The LogiGear Logo is a trademark of LogiGear, Corp. All other products, logos, or brand names are service marks, trademarks, or registered trademarks and are the property of their respective owners.