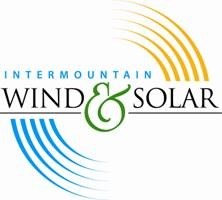 Salt Lake City, Utah (PRWEB) September 20, 2013
Over the years, IWS has proven to be one of the leading green energy suppliers and most trusted solar installers in Utah. The company is continuously on the lookout for more efficient and affordable ways to bring clean emergency power to Salt Lake City. For these popular suppliers and installers, providing only the best quality solar panels in Utah at an affordable rate is the top priority. IWS also aims to further educate community members on the benefits of renewable energy.
IWS has long been a supplier of green energy resources, including pressurized glycol system, drain back systems, and hybrid systems both on- and off-grid. Along with the company's several options for backup energy—such as generators, batteries, and the G.O.O.D Wagon—IWS has recently announced the implementation of a new community program. ICSI is an incentive plan designed and implemented to educate community members on renewable energy. The initiative also offers bulk purchasing power on an individual level. The solar installers in Utah pride themselves on offering only the highest quality green products for emergency power to Salt Lake City residents.
While IWS is most widely known for solar panels in Utah, the company offers a menagerie of renewable energy resources. The ICSI aims to educate the community on a larger scale about the benefits of utilizing green energy products—both environmental and monetary. The company's new initiative aims to educate communities on IWS products, while also offering bulk purchasing power on an individual level. Whether residential or commercial, IWS will find the perfect package to fit any budget.
Whether customers are interested in photovoltaic systems or backup power generators, the solar installers in Utah offer discounted bulk rates to attendees of ICSI seminars. This lower price offers the availability for emergency power to Salt Lake City residents on any budget. Buyers can be eligible for even more savings with the addition of IWS rebates and tax credits.
The necessity for a backup energy source is crucial for both businesses and residential homes alike—natural disasters and household accidents can happen without warning. The ICS initiative encourages both residential and commercial IWS clients to be prepared for sudden loss of energy by adding a bulk discount to the cost of backup generators.
Participants in the ICSI seminars are already raving about the savings and information received. Testimonials and seminar dates are available on the IWS website. Visit for more information: http://www.imwindandsolar.com.