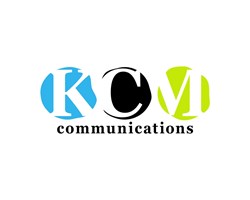 I was persuaded to join partly because of KCM's client relationships, and also because their business is so strong.
Baltimore, Maryland (PRWEB) September 21, 2013
KCM Communications has named Stephanie Campbell as the new president of its West Coast operations. Campbell joins KCM with a stellar record in marketing, public relations and social media.
Ms. Campbell has been positioning, defending and supporting brands for more than 20 years. Her charge at KCM Communications is to drive clients' business with creative ideas; build relationships with key influencers and differentiate KCM Communications through innovative products and offerings and thought leadership.
Ms. Campbell has distinguished herself as a strategic and creative thinker and a collaborator who thrives on working across practices, teams and geographies.
Explaining the motivation behind Campbell's hire, Karen McGagh, Owner of KCM Communications, said: "We've been looking for an individual with the leadership skills and sophistication to realize the potential of our West Coast operation. I'm delighted that Stephanie is joining KCM, as he has a firm handle on what clients in the Tech sector are looking for, as well as the business skills to support our expansion. We have some great clients on the West Coast, and Stephanie's experience and energy will be a real asset for our business."
Commenting on his new role, Campbell said: "I've known Karen for many years, and I am proud to be joining the firm as I start this new adventure. I was persuaded to join partly because of KCM's client relationships, and also because their business is so strong. But more than that, it was because I'll be joining an especially talented team. For me, that is the main pillar on which business success is created."
About KCM Communications
KCM is a leading Baltimore-based communications firm with clients in the US and abroad. KCM partners with clients to deliver strategic communications, game-changing creative and measurable results that build brands and reputations. We have been on the frontlines of some of the most high profile and brand building communications programs of our time. For more information on KCM visit http://www.karenmcgagh.com