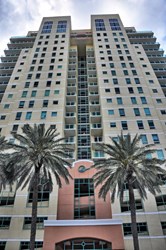 Choices! You are in the driver's seat and must decide where you want to live!
Fort Lauderdale, FL (PRWEB) September 22, 2013
Coast Realty and Management, a real estate agency based in Fort Lauderdale, Florida, recently closed on another high-end property. This property is a million dollar condo located in Harbourage Place, Fort Lauderdale. A company focused on guiding their clients through the process of buying and selling high-end properties. Coast Realty and Management continue to show their knowledge of the local market.
In discussing Coast Realty and Management's closure on the million-dollar Harbourage Place condo, realtor Scott M. Berger stated, "We are proud to not only offer high-end properties to our clients, but to also prove our dedication to customer satisfaction and our knowledge of today's real estate market. With this latest brokerage transaction, Coast Realty and Management continues their tradition of providing the very best to those searching for their dream home or condo."
The condo, located in Harbourage Place, is fairly large, consisting of three bedrooms and two and a half bathrooms. Harbourage Place is known as one of the most exclusive condominium complexes in Fort Lauderdale, and it is located mere steps from the closest beach. In addition, Harbourage Place offers many different amenities to its residents. These include optional boat dockage and panoramic views of not only the Atlantic Ocean but also views of Port Everglades, Intracoastal Waterway, and downtown Fort Lauderdale.
Harbourage Place also boasts added privacy and maximum building security for its residents. The complex contains only three units on each floor and a total of forty-four units across Harbourage Place. The condo that Coast Realty and Management Brokered is an upgraded unit, featuring a new kitchen that contains Miele, Wolf, and Sub Zero appliances. With 3,368 square feet of living area, this million-dollar condo has much to offer its new owner.
At Coast Realty and Management, high-end properties such as this one are the norm. This real estate firm, prides itself on local knowledge and is dedicated to helping their clients, buy, sell, lease, and manage a wide range of properties. Coast Realty and Management offers many luxury homes and condos, including waterfront, beachfront, oceanfront, and in-town estates. In addition Coast Realty and Management also offers Management and Leasing services for commercial properties, including shopping centers, office buildings, apartment buildings, and industrial sites.