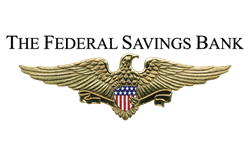 First-time home buyers should stop looking for the best deal and be honest with themselves regarding the status of the housing market
Chicago, IL (PRWEB) September 21, 2013
Housing starts rose by 0.9% in August showing the housing market continues its positive road to recovery. The Federal Savings Bank encourages first-time homebuyers to stop waiting for bargain prices and purchase a home now.
As housing starts rose, the seasonally adjusted annual rate now is 891,000 which is 19% above last year's numbers. In addition, single family housing starts rose 7% to a 6 month high. The only negative aspect of this report was that construction spending, usually seen as a leading indicator, declined 3.8% from July.
Many first-time homebuyers are waiting for prices to decline and purchase a property at a bargain. While declining construction spending and rising interest rates might be a sign of a drop soon in demand for housing, The Federal Savings Bank thinks differently. By referencing the S&P/Case-Schiller home price index, bargain prices still exist everywhere since the national index is 22.9% below their highs in June 2006.
"First-time homebuyers should stop looking for the best deal and be honest with themselves regarding the status of the housing market" says Nick, a banker at The Federal Savings Bank. "The trend is your friend until the end, right now; the trend in housing is up." While interest rates are a parameter that affects a buyer's ability to purchase a home, property values are rising. Thus, one should carefully understand that if rates are rising typically so are housing values. While buying when home prices are climbing may seem improper, it's actually good compared to when prices are in decline because trends can continue for a long time. For those worried about missing a lower rate, an adjustable rate mortgage (ARM) may be the right choice. With an ARM as interest rates rise the homeowner can enjoy the fact that his/her home value is probably rising as well. In contrast, when markets are in decline and home prices drop, typically, so do interest rates, saving the lien holder some money on the mortgage payment.
To see if a low rate home loan is possible to obtain, please contact a Federal Savings Bank loan officer at: 855-686-3883