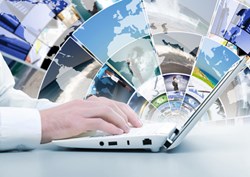 StartPage offers the performance and results of Google but with a guarantee that the users' searches will not be stored
Dallas, Texas (PRWEB) September 22, 2013
idcloak publishes a review of StartPage, the first in a series offering objective evaluation of the performance, privacy and features of the world's leading private search providers.
The review is preceded with an explanation of the kind of data that regular search engines collect, how it is gathered and how it is used.
The article goes on to relate how and why privacy search engines came into existence. A major contributor to their genesis was the infamous AOL controversy of 2006. In that year, AOL published a cross-section of user search data for research purposes. This information was cleaned of users' names and IP addresses and was therefore deemed to be anonymous.
Not so by the public and the media.
It was found that the users represented by the search data, identified by an arbitrary number, could easily be identified by the content of the searches themselves. This was the first time the public became privy to what their search data, when collated, revealed about their private lives. Privacy search engines like StartPage emerged off the back of this revelation.
As the review outlines, StartPage offers the performance and results of Google but with a guarantee that the users' searches will not be stored, and cookies will not be planted. The user may additionally move from the search results to the suggested webpages themselves through a built-in proxy service so that their IP address is not revealed at any stage in the search and browse process. The only drawback is that sites using Javascript cannot be displayed with the Startpage proxy; the user is asked if he or she wants to visit the site unprotected.
idcloak's interest in anonymous search engines is born of its own work in user privacy. The Dallas-based company itself provides an array of proxy services which safeguard user privacy during wider internet use.
"We don't want our anonymity services to be used in isolation," explains idcloak's Robin Welles. "Users will find the most robust privacy and security by employing several protection services at once. Yes, our VPN service will protect you, but when a useful tool like StartPage is used additionally, you cut out other ways of being tracked online, such as through cookies."
For more information on idcloak's privacy protection services, visit idcloak.com.