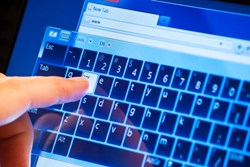 idcloak is proud to announce that its new web proxy site performs up to two and a half times faster than its competition
Dallas, Texas (PRWEB) September 22, 2013
After several in-house performance tests, idcloak is proud to announce that its new web proxy site performs up to two and a half times faster than its competition.
The testing, which involved unblocking tasks on YouTube through the US, took three five-minute videos and assessed the time it took for full download to the machine. These timings were then compared both between services and with standard direct connection.
In addition to significantly surpassing the times of its competitors, idcloak's proxy also averaged just 21% lower than direct connection to the YouTube site. No pauses in playback were incurred by the idcloak proxy in any of the three tests.
idcloak's Robin Welles puts this success in context, "Although originally popular as a means of hiding a user's IP address, web proxies are now seen primarily as ways to access YouTube videos that are unavailable in particular countries. Because of the high bandwidth demands of video playback, the performance expectation of free proxies is higher than ever."
The idcloak US server boasts sufficient available bandwidth to support several hundred users accessing YouTube simultaneously.
Additionally, because the idcloak proxy does not function as a platform for third-party advertising, the proxy's speed is not inhibited by extraneous animated graphic ads and sounds. Welles says this is one of the main reasons competitors fared poorly in the speed tests.
On what the future holds for this and other services from idcloak, Welles expresses excitement, "For one, this free proxy will soon support two new server locations – in Germany and Australia. This will help us distribute the load, keeping speeds high as our user base grows.
"We are also just days away from our prerelease of the idcloak VPN proxy – an enhanced proxy technology that is operated through an intuitive software interface. This is the service we have been building up to over the past few years."
Visit idcloak.com to learn more about the idcloak VPN and get free access to the pre-release through the Early Bird discount offer.