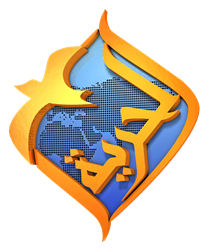 (PRWEB) September 22, 2013
The news out of Syria and Egypt has been bleak the past several months. Conflict, violence, destruction, and death have continued non-stop in these Middle East hot spots as religious and political factions fight it out in bloody clashes, while the rest of the world looks on in alarm.
But in the middle of this chaos, a shining light of hope and healing is beaming into the darkness 24-7. Lunched in 2005 by Christian television leader Trinity Broadcasting Network, today TBN's Al-Horreya network is reaching into the homes and hearts of Arabic speaking individuals, families, and communities throughout the intensely Muslim Middle East.
And with a new high-definition studio in California, a freshly updated website with live streaming broadcast, and the power to air up-to-the-minute programming anywhere in the world, Al-Horreya is reaching more of the estimated 400 million Arabic speaking people throughout the Middle East, Africa, Europe, the U.S., and the rest of the world.
"We are excited by the tremendous response from viewers across the Arabic speaking world, including Egypt and Syria," said Dr. Raafat Girgis, Al-Horreya's program director. "Al-Horreya means 'freedom,' and despite the unrest and uncertainty that permeates so much of the Middle East, millions of viewers are finding true freedom through Al-Horreya TV."
Dr. Girgis said that for many in Muslim countries where the Bible is outlawed, Al-Horreya is the only connection they have to God's Word. "We receive many letters and e-mails from areas where you cannot imagine that anyone is watching," he said. "But people are watching and people are coming to Christ."
He said that the network is regularly contacted by Arabic speaking viewers not only in the Middle East, but from across Europe, Africa, Canada, and the U.S. "They are asking for prayer, they are asking how to know God, and they are expressing their excitement for this new channel they never knew existed."
While Egypt is predominantly Muslim, it also has a population of an estimated 16 million Coptic Christians, and among Al-Horreya's most popular programs is a call-in and teaching show with Father Makary Younan, a popular Coptic priest in Egypt. Dr. Girgis noted that God has used Father Makary in powerful manifestations of miracles, including one amazing healing, posted on YouTube, of a blind Egyptian Muslim youth.
Father Makary's reputation as a man of God has prompted many non-Christians to tune in to his program on Al-Horreya, said Dr. Girgis. "When they see the power of God at work, they are compelled to respond," he said.
Father Makary emphasized that "the greatest miracles are those who respond to Jesus," noting that thousands are coming to salvation through Al-Horreya all over the world.
TBN founder and President Dr. Crouch, whose own parents were missionaries in Egypt, said that in the midst of increasing unrest in the Middle East and elsewhere, TBN remains committed to covering the earth with the only true hope for humanity. "Our fervent prayers go out for those impacted by the unrest in Syria and Egypt — that God will bring His peace to this troubled region," said Dr. Crouch. "And as we have for the past forty years, TBN will continue to pour its every resource into broadcasting this gospel of peace and hope to every corner of the world."
He added that each week thousands of individuals across the earth contact TBN and its 26-plus global networks to tell about changed lives and answered prayer. "Every letter, every call, every e-mail we receive is a confirmation that God is blessing the outreach of TBN and networks like Al-Horreya," he said. "Lives are being transformed for eternity, and that is what matters."
Log on to the Al-Horreya website to learn more about TBN's exclusive Arabic language network. And to find out more about all 26 (and growing) members of the Trinity Broadcasting Family of Networks, visit us online at http://www.tbn.org.