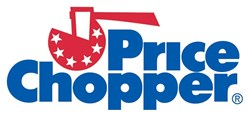 Schenectady, NY (PRWEB) September 24, 2013
Acne affects millions of people each year. What was once thought of as a disease of teenagers is slowy changing as acne is gaining prevalence in females in their 30's and 40's.
Whether you are a teen with your first signs of acne or in adulthood still dealing with occasional breakouts, CoralActives Acne Products will provide effective results with 2 simple steps that are well tolerated on the skin and include a renewable ingredient to help reduce redness and irritation - Sea Whip Extract.
Their Retinol Exfoliating Cleanser promotes good skin health for all skin types. It's ability to prepare the skin to receive the Penetrating Acne Serum makes it the perfect partner in the fight to treat acne. The cosmetic elegance of the acne serum and it's 6% benzoyl peroxide strength make it a winning combination for mild to moderate acne.
Additionally, the CoralActives Retinol Exfoliating Cleanser was developed with sensitive skin in mind. It combines a very unique encapsulated retinol delivery system with very fine microbeads and Sea Whip Coral. The CoralActives Penetrating Acne Serum Gel goes on light and dries quickly.
About Price Chopper:
Based in Schenectady, NY, the Golub Corporation owns and operates 130 Price Chopper grocery stores in New York, Vermont, Connecticut, Pennsylvania, Massachusetts and New Hampshire. The American owned, family-managed company prides itself on longstanding traditions of innovative food merchandising, leadership in community service, and cooperative employee relations. Golub's 23,000 teammates collectively own more than 50% of the company's privately held stock, making it one of the nation's largest privately held corporations that is predominantly employee-owned. For additional information, visit http://www.pricechopper.com .
Ermis Labs:
Ermis Labs is a Medicated Skin Care Company focused on providing over-the-counter (OTC) products that are safe, effective, well tolerated and affordable. Their focus on high-quality ingredients partnered with professional counsel from dermatologists, plastic surgeons and pharmacists has resulted in Medicated Skin Care products with the effectiveness of topical prescription products but the value and convenience of over-the-counter products.
For more information about their products, visit http://www.coralactives.com.