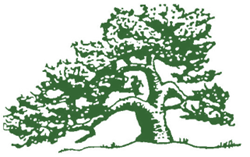 Vallejo, CA (PRWEB) September 27, 2013
Live Oakes Educational Theater is celebrating 20 years of producing enlightening edu-tainment for schools, libraries, museums, historical societies, colleges, conferences, theaters, Renaissance Fairs, State and National Historic Parks, and festivals. Live Oakes Educational Theater is dedicated to combining rigorous research, great writing, evocative sets, period costumes, professional acting and singing to bring history to life. Their mission is to inspire students with stories from the past that can make a difference for our future. Their goal is to make learning fun!
Artistic Director Michael Oakes, a member of the Actor's Equity Association, is a seasoned professional actor and scholar who researches, writes, directs and performs the shows. He has been acting, directing, and writing for over thirty years. Trained at A.C.T., he is a union actor and an award-winning script writer. Mr. Oakes earned his M.S. and honed his research and writing skills as a biologist.
Managing Producer Renee Oakes is a leading North Bay actress, Musical Director, and professional soprano. She recently sang with Bobby McFerrin at S.F. Jazz. She recorded an acapella holiday CD and two Grammy-nominated CD's of original works by Dave Brubeck with PME. Ms. Oakes enhances performances with period music, women's history, and administrative excellence.
Live Oakes has performed award-winning shows at Historical Societies, State and National Historic Parks, museums, conferences and schools throughout the U.S. As part of the Big Read program of the National Endowment for the Arts, they travel across the country and will be kicking off their anniversary year with tours to Kodiak Island, Alaska, and Indiana.
A list of their repertoire of 13 shows is attached, and full descriptions can be found at http://www.liveoakes.com.