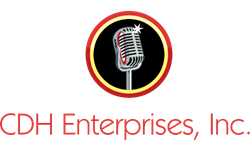 Las Vegas, NV (PRWEB) September 23, 2013
CDH Enterprises, U.S. Management for Mark Anthony is excited to announce that Mark Anthony will be teaming up with the Nashville Recording Gospel Quartet "Mark209" on several projects which will include production shows, concerts, CD's and a worldwide Touring Schedule in 2014.
Mark Anthony ~ internationally known Elvis Tribute Artist from Australia is highly acclaimed and multi award winning, also sanctioned by Elvis Presley Enterprises as one of the top Elvis Tribute Artist in the World. Mark has been touring the world performing concerts with his widely acclaimed production entitled "Elvis-If I Can Dream" to sold out audiences in Australia, the UK and the United States.
Mark209 ~ Hail from Nashville and are one of the most entertaining, cutting edge Southern gospel Quartets in the Country today appealing to the entire family. With a couple of CD's under their belts, they currently are trending high including a #1 song on the gospel charts. Besides being recording artist in their own right and well known in the industry, they also perform as backup vocalist for Award Winning Country Recording Artist Mr. Ronnie Milsap.
Mark Anthony and Mark209 will be collaborating on several projects which will include a new stage production that will be touring the United States at Performing Arts Theaters as well as Churches and Festivals throughout the Country. Together, they will be releasing CD's and Merchandise as well as teaming up for special appearances on their existing individual shows.
Charlotte Hendry, President of CDH Enterprises/Management for Mark Anthony in the United States says: "We are very excited at the opportunity of working with Mark209 on these projects. They are a phenomenal group and we are so excited to be able to put these incredible artist's together. The fans are going to be blown away when they see the productions that will be brought to their cities!"
Billy Coren, Manager/Producer for Mark209 says: "This is truly a thrill to get these guys together, we did a test market run on the shows in August and the feedback was amazing! These guys have an unbelievable chemistry together that will come across when they perform these shows. This collaboration is going to be something not be missed; you will owe it to yourself to see the shows."
Productions and Tours are tentatively scheduled to be released in early 2014.
CDH Enterprises with Charlotte Hendry, President and Dale Hendry, Media Specialist is a Consulting, Marketing, Talent Management, Media Specialist Company with many years experience in the industry based out of Las Vegas, Nevada and Northern California.
Billy Coren is a Manager/Producer with years of experience with the Ronnie Milsap Show, and now Manages Mark209.