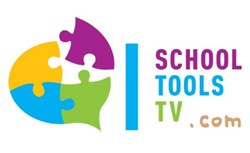 San Francisco, CA (PRWEB) September 28, 2013
Safe schools require three things: connections, relationships, and basic social skills. Schools and classrooms that encourage interpersonal connections, healthy relationships and social skills training reduce bullying, have a healthier school climate, and get better academic results. Rusty May, school counselor and violence prevention specialist, developed SchoolToolsTV (STTV) to help schools address these critical issues. And now he is offering free, one-month demos to schools across the country.
STTV is a daily, one-minute webcast that focuses on connections, relationships, and teaching the basic social skills all students need to really succeed. STTV emphasizes character and social skills that must also be taught to children for them to be successful in their academics, social lives, and future careers. STTV provides practical tools and solutions that address the ethical, academic, and safety issues that are of growing concern in our schools and in our society. Topics include grit, perseverance, character, empathy, curiosity, and courage. STTV also deals with issues like bullying, manners, and feelings. Bottom line is that STTV helps teachers connect with every student and helps every student acquire the social skills needed to succeed in the classroom and beyond.
Teacher feedback has been tremendous. "I have been teaching thirty-two years. I have used SchooltoolsTV in my third-grade classroom faithfully for the past four years. I don't know what I would do without it. You are making a huge difference in the world, and I am sure you are not even aware of how much influence you are having on people," said Kathleen Haagenson of Anderson Heights School, California. Celeste Stone of Mabel Rush Elementary in Oregon stated, "Your show was the best addition to my school day. As the school year unfolded my class had a reputation to be proud of! Thanks."
STTV was Rusty May's Masters Thesis in 2003. The program has evolved from a live daily broadcast at one school into a web-based video presence with a daily audience of over 20,000 students. STTV has won two Promising Practices Awards from the Character Education Partnership, and teachers are currently using SchoolToolsTV in the US, Australia & Canada.
For more information or to schedule your free demo, please contact Mr. May's publicist, Amy Osmond, at amy(at)osmondmarketing(dot)com or 949.813.0182.