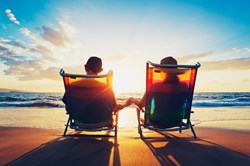 After struggling for four years, and on the verge of divorce, we have finally found a way to communicate our feelings and needs that works. The workshop was a life-changing experience.
Atlanta, GA (PRWEB) September 25, 2013
Scientific research shows that 80 percent of all couples have some form of negative communication where one partner uses anger and criticism and the other partner withdraws or numbs out, creating a pattern that is both painful and damaging to the relationship.
Hold Me Tight is a couples weekend intensive seminar based on 20 years of couples research that demystifies love and explains exactly what couples need to do to create a long-term, loving relationship.
This short, structured workshop was developed by Dr. Sue Johnson, the creator of emotionally focused couples therapy, coined the "New Science of Love." With a proven 75 percent success rate, emotionally focused therapy is the No. 1 model for couples therapy, with research showing that the positive results are lasting and effective with diverse couples and cultures.
The workshop is co-facilitated by licensed marriage and family therapists Kathy Lucy and Dayle Hosack, both in private practice in Decatur, Georgia, and both trained in advanced emotionally focused couples therapy.
At the weekend intensive, couples are introduced to a new way to enhance intimacy, reduce conflict, understand each others needs and communicate more effectively. This new way of being in relationship offers a way to break destructive habits and create a safe emotional bond that can last a lifetime.
All couples are welcome. Couples interested in the workshop are invited to call for a complimentary session to determine if the weekend intensive is a good fit for them.
What: Hold Me Tight Couples Weekend Intensive
Where: 1151 Sheridan Road NE, Atlanta GA 30324
When: 6 to 9 pm Friday, Oct. 18; 9 am to 5 pm Saturday and Sunday, Oct. 19 and 20
Fee: $495 Early Bird Discount until Sept. 30; $550 after Sept. 30
Registration: http://www.ScienceOfLoveSeminar.com
For more information or a complimentary discovery session: Kathy Lucy, LMFT, 404-376-3760, or Dayle Hosack, LMFT, 404-663-1650.