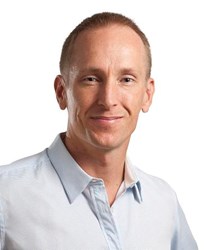 Social media has become another audience and businesses should want in.
(PRWEB) September 25, 2013
"Word of mouth referrals have been around as long as businesses have. Someone has a good experience with a company and tells others. It's simple. This process occurs with good products and good service," says business coach Gollan.
"Paid advertising is another method of getting your company name out there. You pay someone to get access to an audience. Television is one example. It costs for access to viewers.
Recently, social media has become another audience and businesses want in."
In this business bulletin update titled What Is Social Media Gollan goes on to outline constructive ways businesses can market themselves online.
Put simply, Facebook is a way for people to share information and to learn what others are doing, says Gollan. Twitter started out as a broadcasting platform which dictated that individual could only use 140 characters per message or tweet. Now it's a place where people get the most up-to-the-minute news on the planet. The news might not always be accurate, but it's the fastest around.
Facebook launched around 2003 and since then has been on a path of incredible user growth. People can share details about their life with people they know such as friends, family and colleagues. Facebook became the biggest photo sharing website in the world and today is one of the main ways people share information with people they care about.
LinkedIn is a network for people to connect with others and further their careers.
YouTube is a place to get all kinds of video content. Blogs are a place to get specific information for various niches. Blogs remain largely text-focused, but are now including audio, visuals and video.
Email was one of the first ways people connected online, says business mentor Gollan. Sending messages back and forth cut back on the time it took to post a message to someone. It was also an alternative to calling someone on the phone. You could send a message and the other person could read it at their convenience.
Earning business with email is part of permission marketing. The only legal way a business can get access to someone's email address is to have them opt-in to an email program.
This makes building a subscriber list difficult, but a worthwhile venture. When a company has someone's permission and interest they are more likely to make a purchase from that company in the future.
A company can send marketing information that will help their customers with their lives or their businesses. In doing so it's earning their trust and building their brand as an authority.
Partnering with other companies – via a charity event or conference - can provide access to more email lists while running contests and promotions can entice more individuals to join a company's email list.
Blogging is no longer just for individuals. Businesses can use blogs to create information that is interesting, useful and appealing to specific groups of people.
To start their blog a business should begin by defining their target customer and industry. Then it's about researching the keywords and questions their customer is asking online. Those questions could then be answered on a business blog.
Guest post on other blogs is a good way for a business to promote itself. Providing interviews and giving quotes works well too.
As the company's audience grows the blog posts should earn the trust of its ideal customer, ultimately leading to purchases.
Social networking for business comprises of two strategies. The first is to use the advertising platforms on each of the networks. As a business this allows you to target the interest and tendencies of users and a different approach to one Google uses.
Building a following is the second part of social networking for businesses, says business marketing coach Gollan. This process follows a similar strategy as business blogging and email ie a company has access to a large audience on social networks, but they have to create content that is interesting to the specific groups. Again, a business should create answers to the questions its ideal customer has.
SEO and social media are linked. A company's website should be the main hub of its online activity. Its various social media channels should then be used to build an audience. Social media allows businesses to bring in new business.
Search engines are using social media signals to influence search results. Google+ is becoming especially important to the results on Google.
Find more online and offline business marketing tips at Gollan's coaching website.