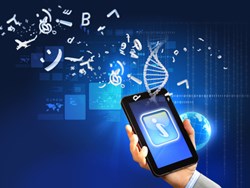 IP proxies with an HTTPS connection are ideally suited for mobile users needing a means of bypassing censorship.
Dallas, Texas (PRWEB) September 23, 2013
idcloak Technologies releases a free Proxy IP Address List, which enables users of smartphones and tablets to route their internet through an alternate location, thereby bypassing restrictions on the sites they can visit. The proxy technology grants access to websites that are blocked on a local WiFi connection, for example at work, or in an internet censorship country, such as China or Vietnam.
The list allows the user to filter the 1,500 strong database under specified criteria, such as country location, speed, anonymity level and protocol. For the purposes of unblocking, idcloak's Robin Welles recommends HTTPS low anonymity proxies.
"IP proxies with an HTTPS connection are ideally suited for mobile users needing a free means of bypassing censorship," says Welles. "Android users simply configure Opera Mobile Classic to connect to a proxy, and keep that browser aside for any time a restriction is encountered."
iPhone and iPad users have a little more work to do if they are to use an IP proxy regularly. "Instead of accessing the proxy settings on a browser, iOS users need to configure the proxy connection through their device's WiFi settings. This has its advantages – apps using HTTP, such as Facebook or YouTube, will work with this configuration – but there are also drawbacks. Any apps using non-HTTP protocols, like Skype, will cease to function when the WiFi is connected to an HTTP proxy. Also, the user will need to keep returning to the settings each time they wish to activate or deactivate the rerouted connection."
Those needing a proxy for Skype will be pleased that the list can be filtered to show SOCKS proxies. Skype natively supports the SOCKS protocol and any IP proxy from the SOCKS list can be entered into Skype's connection settings.
idcloak Technologies Inc. is a provider of proxy services which, in addition to bypassing censorship, also deliver anonymity, security and privacy on the net.
See idcloak.com for more.