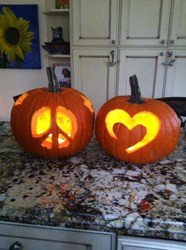 I was truly overwhelmed by the evening, and most notably, the way in which Impeccable Taste not only met, but exceeded the vision
Toronto Ontario Canada (PRWEB) September 24, 2013
The coming of fall heralds a vast selection of sumptuous seasonal dishes and cocktails that are ready to be celebrated and enjoyed at catered events in Toronto. Rodney Kaufman, CEO and Executive Chef at Toronto's Impeccable Taste Catering, crafts menus tailored to fit the changing season with exquisite tastes, peppered with delicious local produce.
As summer winds down, it's time to transition any catering menu into something decidedly more seasoned and refined. A wonderful way to spice up a catered event is with a cocktail that welcomes the changing of the leaves with open arms. Here, Executive Chef Kaufman provides a sneak peek at the cocktails that are in store for fall:
Simple Ingredients – these are the cocktails that require only two or three ingredients to make them pop. A smooth classic like a Manhattan or an Old Fashioned are high on substance and exclude unnecessary excess. Clean and uncomplicated cocktails are always a surefire hit for fall.
Spice It Up – cocktails that include spiced rum or an alcohol that imparts a smoky flavor (like whisky or bourbon) invoke the autumnal season like few other cocktails can. Serve cold with smoke-infused ice cubes for that extra kick.
Increase the Heat – cooler weather calls for a hot drink. Hot apple cider topped with a cinnamon stick and a dollop of whipped cream is a perennial favourite, while changing up the complexity of the cider with orange, ginger or lime are unexpected touches that will tickle tastebuds.
Whether in the boardroom or off-site, Impeccable Taste's team of industry experts is equipped to facilitate breakfasts, lunches and dinner meeting spreads. From convenient disposable trays for internal affairs to full china and glass service for special occasions, Impeccable Taste's business catering model integrates seamlessly into its clients' corporate culture.
Say no to the ordinary. Be impeccable. For more information, visit http://www.itcatering.ca.
Impeccable Taste Catering consistently delivers quality food that looks as good as it tastes. As far as catering services in Toronto, service, quality and presentation, like the name suggests, is impeccable, and each event is custom-tailored to suit the unique needs of each customer. Impeccable Taste Catering works with private individuals, companies and corporations in Toronto and the wider Greater Toronto Area markets. Services include expert event planning and catering for casual lunches, seminars, conferences, product launches, release parties, corporate affairs and weddings, among other social events. Born out of the philosophy that exceptional food must not only be meticulously prepared, but also artfully presented, our service offerings include colourful, eclectic and progressive menu options. Visit itcatering.ca for more details.