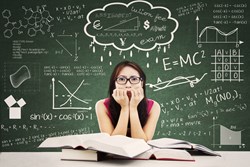 That is the brazenness with which these companies are helping students to cheat in their assignments and homework.
(PRWEB) September 24, 2013
Assignment and homework help in the guise of tutoring help has been a controversial topic. There are numerous companies who blatantly advertise online assignment help. What's more, these companies even reassure that the assignments they do on behalf of students would stand any test on plagiarism, and no student helped by them will ever face the charge of integrity violation. That is the brazenness with which these companies are helping students to cheat in their assignments and homework.
XPressTutor.com is different, asserts CEO V Kumar with calm conviction. While launching the site XPressTutor.com today, he said that the site's beta release to public was running for the past three months, and had attracted a huge number of students and tutors worldwide.
During the launch of the portal, Mr Kumar said:
"I am extremely happy and proud to launch XPressTutor.com. XPressTutor, as we know, is an Education Services Company, and it gives me immense pleasure to launch a portal that is truly student-centric in more ways than one. Students can get their questions answered in a detailed step by step solution, with all concepts explained. The service starts at $2 per answer which also includes detailed solution steps. XPressTutor.com currently covers Statistics, Mathematics, Physics, Chemistry and Writing Help up to college level."
To the question, "Do you help students to complete their assignments and homework?" Mr Kumar answered with candor:
"We have explained in our FAQ that detailed step by step solutions only clarify concepts in detail and do not covertly or overtly put together solutions for students' assignments. If a student is bent of cheating, he will find many ways of doing it. Most of our students are college and high school students who need help in solving questions or some specific concepts. As an asynchronous tutoring company, our job is to give them such solutions as would help them understand concepts better."
The USP of XPressTutor.com, as told by Kumar, is the simplicity of the platform. In just three steps a student is at the threshold of receiving a detailed explanation of the questions asked. Kumar goes on to say, "Of course, we speak with so much confidence because we are backed by qualified and dedicated tutors. After all, however good your tutoring platform be, you are only as good as your tutors."
On XPressTutor's pricing of tutoring help, Mr Kumar elaborated:
"We are often asked, 'When the US tutor rates are between $80-120 per hour, how has XPressTutor been able to offer a $2 per question service which includes a quarter to a full page detailed explanation with graphics?' To this question I say: We employ tutors from more than 20 countries, and many of them are students of premium universities of developing countries like India and Brazil. Assignments go through a two-step verification process for quality and depth of coverage. This, along with feedback of the students, helps us identify and nurture high quality tutors."
Although Kumar did not say this directly, XPressTutor.com, like Chegg, appears to be eyeing the $100 million US homework and assignment help market.