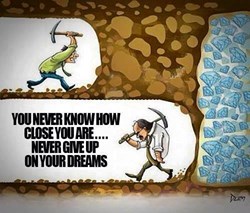 They are 100% whitehat and want you to succeed. Your success means our success.
Boston, MA (PRWEB) September 23, 2013
Boost Affiliates will host a webinar for PC Health Boost™ marketers on Sept 23, 2013 at 2pm in EST. They plan to teach people how to get a $150 bonus after their first five sales when they test this top registry cleaner.
It's expected to be as successful as the one-hour webinar scheduled on September 17. Viewers will receive advice about advertising, secrets to "spying" on competition, and how to make a profit even without a website.
Erin Walsh, Director of Public Relations, speaks out about the advice given at this upcoming webinar. She says expect great things from super affiliates Amit Mehta (CEO), Peter Dunbar (COO), Brock Bourne (VP of Business Development), and Pete Futchko, Affiliate Manager.
"They are some of the most honest former affiliates that you'll ever meet. They won't ever advise you to do anything that they wouldn't do themselves. They are 100% whitehat and want you to succeed. Your success means our success."
Walsh also says, "Trust me, take some time and listen to what these guys have to say. It is invaluable advice. This is a solid affiliate program."
The main objective of the upcoming Boost Affiliates webinar is to help marketers learn from past trials and failures. Yet, in the process, they don't have to learn the hard way how to increase profits.
Sellers can earn 75 to 90 percent commission on every PC HealthBoost™ sale. However, in order for them to make it into the 90 percent tier, they need to make 50 sales per day for 30 days. With conversion rates of 6 to 12 percent and refund rates at 3 percent (unusual for software products), sellers are more than likely able to make this goal.
"We give them all the tools they need for success," says Peter Dunbar, co-founder of Boost Software. "We offer them a full keyword list, getting started tutorials, and high-converting landing pages."
To learn more about the Boost Affiliates program, you may contact the Head Affiliate Manager Pete Futchko at pfutchko(at)boostsoftware(dot)com. Also, keep updated with all of the latest news on our software affiliates blog, Facebook affiliates page, and twitter handle @BoostAffiliates.