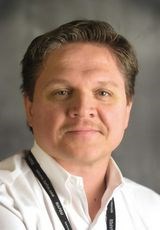 Compliant and thorough background screening programs are critical in developing all good risk management strategies. It all starts and ends with the people we hire.
Jacksonville Beach, Florida (PRWEB) September 23, 2013
SingleSource Services, a leader in providing intuitive background screening services nationwide, announced a new partnership with Jeffrey W. Pelletier, a background screening and security strategist, with nearly thirty years of retail loss prevention experience.
In making the announcement, Donald J. Dymer, president and chief executive officer of SingleSource explained the impressive set of skills Pelletier brings to the company; "Jeffrey earned a comprehensive knowledge of retail loss prevention strategies, best practices, and systems over his 30 year retail career. He possesses expert level knowledge of criminal background check programs, compliance, and other pre-employment processes. He is fluent in CCTV strategy and implementation; access control systems; training and leadership; internal interview and interrogation; physical security systems; pharmacy; and all other facets of retail Loss Prevention. His understanding of the roles employees play within an organization makes him ideally suited to recommend to employers the types of background screening programs that will find the best possible candidates to fill these positions."
A History of Success
Pelletier and SingleSource have partnered in the past on the development of comprehensive background screening programs. Jeffrey Pelletier served as Director of Loss Prevention for Hannaford Brothers Supermarkets, and was responsible for all Loss Prevention and asset protection operations for 180+ retail grocery stores employing over 25,000 associates. As one of several banners within the Delhaize America grocery chain, Jeffrey worked closely with senior leadership to support the company's 1100 grocery stores from Maine to Florida as a member of the corporate Loss Prevention team.
"Employees are a company's most important asset," explains Pelletier. "Over the years I have partnered with human resource professionals to create programs that helped us find the right people, and the right security systems to help protect business interests. What I saw over and over again, was a disconnect between marketing and human resources. Reducing theft, eliminating workplace violence, understanding what a drug free workplace really entails -- all of those elements require that each functional area understands the other's viewpoint and objectives."
Collaborative Thinking Key To Business Success
Pelletier points out, "A business owner must understand that the best security system in the world will ultimately require employees who possess the character and integrity to use these systems correctly and not waiver when it comes to reporting what these security tapes reveal."
The same is true of technology according to Pelletier. "If employers continue to invest in technology to increase their customer service or internal systems, they need employers with the skill set to match the technology. Companies need background screening programs that will thoroughly vet a candidate's education and experience to ensure that they are maximizing any upgrades made to technology."
"We are very excited to be working with Jeffrey again. His expertise includes identifying and building best practices, training, and customizing systems for program implementation to ensure legal and ethical CBC processes for your organization," adds Dymer.
SingleSource has long provided its clients with the ability to see the big picture and does so by partnering with professionals like Jeffrey Pelletier. Pelletier's experience in Loss Prevention includes strategy, systems, internal theft interview and interrogation, retail loss prevention programs (shoplifting surveillance), exception based reporting programs and implementation, CCTV (closed circuit television) systems, physical security, and developing sound organizational loss prevention structures.
Pelletier summarizes his mission; "The best security systems and policy programs are worthless without the right people to enforce and uphold the integrity of the systems and the organizations who use them. I believe I can help businesses of all sizes bridge the gap between loss prevention/human resource functions and the accounting/marketing side to build successful programs to grow their bottom line and enhance their reputation in the marketplace. I am looking forward to working with Don Dymer and SingleSource Services to help me do just that."
SingleSource Services headquartered in Jacksonville Beach, Florida has been providing companies of all sizes and types throughout the United States and abroad with background screening services for nearly twenty years. We are a full service, web-based company providing comprehensive, FCRA compliant background checks with the ability to adapt to ever changing legislative requirements and client needs. Please visit our website to learn more about how we can put our customer service specialists talents to work for you.
Jeffrey's services are available to companies and organizations of any size through JP & Associates. Jeffrey offers all initial consultations free from charge. Rates for extended or continued support are negotiable based upon the level and length of support required, travel, and duration.
If you are interested in a consultation you may contact SingleSource or contact Jeffrey W. Pelletier, Senior Loss Prevention Consultant directly at info(at)losspreventionhelp(dot)com; telephone number: 207.703.0253. JP & Associates (A Nevada Springs Corporation Company), Kittery Point, ME 03905