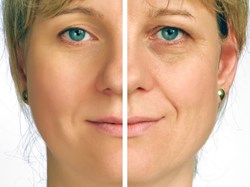 We're leading in the field of noninvasive anti-aging treatments because we not only improve our clients skin, but their skin is actually healthier as well. - Carole Gardner
Asheville, NC (PRWEB) September 24, 2013
Supreme Skin, a day-spa/salon offering special anti-aging skin care services in Asheville, NC, reveals why its becoming so popular. The studio, known for its non-invasive treatments, focuses on microcurrent technology to provide its clients with the premium services. This approach to anti-aging skin care is what has made the skin care salon a leader in the industry. They take a very different approach from injections or surgery.
Having experience of serving the skin care industry, Supreme Skin enables its clients to attain restored skin with no side effects or downtime. To elaborate the available sculpting methods, Carole Gardner, the official representative of Supreme Skin, said, "We understand that aging is a natural process. We never claim to stop that biological routine. Instead, we provide the skin cells with essential nutrients so that they function properly. Our anti-aging skin care procedures have achieved quick fame in Asheville, NC. After all, they lessen wrinkles, scars, and blemishes and keep the skin hydrated. The best thing our clients like about our procedures is that they not only improve their skin tone, but also get their skin actually healthier as well."
The beauty salon claims to treat diverse skin issues at feasible rates. While discussing the expertise of her employed estheticians, Carole said, "Our clients in Asheville, NC and surrounding areas put their trust in our anti-aging skin care procedures. We maintain strict quality standards so that they are never disappointed. Our products, services, charges, and licensed estheticians work collectively to satisfy our clients. Now, it's time for expansion to meet our clients needs."
The salon, in addition to adding more Licensed Estheticians has doubled the hours of operation and now working on opening more space to accommodate clients who want to also have a more toned body and even lose stubborn inches.
Supreme Skin claims its sculpting methods to be natural and free of side effects. This local salon in Asheville, NC provides skin care services and treatment sessions. With its specialized, microcurrent skin treatments, it reduces the risk that can be involved with other anti-aging skin care procedures. It aims to provide relaxing sessions that can truly restore the skin by working on the muscles at the cellular level.