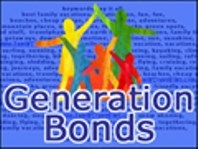 Grandparents are looking to share authentic experiences with the maximum memory-making potential.
Tampa, FL (PRWEB) September 24, 2013
Want to spend time away with your grandchild or grandchildren but would rather pass on the Mouse or theme park experience? More and more grandparents are opting for authentic vacations with a less commercial twist and theFamilyTravelFiles.com has assembled five new grandparent, grandkid vacations to make planning a grandparent, grandchild "authentic" vacation almost effortless.
According to Nancy Nelson-Duac, Curator of the Good Stuff for theFamilyTravelFiles.com, "Grandparents are looking to share authentic experiences with the maximum memory-making potential. They are looking for vacation places and activities not seen on TV unless of course you watch National Geographic, PBS or the Discovery Channel."
A comprehensive list of suggestions is included in the TravelPhases folder dubbed Generation Bonds. The file includes examples of some delightfully authentic grandparent – grandchild vacations. Destinations include old standbys from Pigeon Forge which combines Great Smoky Mountains National Park and Dollywood to Virginia Beach with whale watching and the living history of Williamsburg.
Popular resorts with programs to assist grandparents include 3G at Woodloch Pines in the Poconos offering all inclusive fun with extra benefits, Sea Mist Resort in Myrtle Beach with a useful vacation passport package, and Smuggler's Notch in Vermont with oodles of options to ensure grandparents and grandkids can enjoy time together.
For grander adventures, Quivertree Family Vacations customizes experiences throughout the world organizing holidays in Morocco, Vietnam, and South Africa. London hotels are most adept at grandparent-grandchild needs offering airport pickup, comfy digs, and day excursions.
For effortless yet authentic holidays with less jet lag eco-friendly Flamingo Bay Resort in Costa Rica offers guests all-inclusive beach vacation options with turtle watching and iguana encounters while Atlantis on Paradise Island in the Bahamas offers real time aquatic experiences in the largest resort marine habitat complex in the world.
Grandparents looking for more free range experiences to share might consider sleeping in a lighthouse or spending a few nights in a tree house resort. In California, it is possible to have a safari tent adventure including an overnight or perhaps join a fireside chat and sleep with caribou in Quebec. The details for all of these ideas and more may be found in TravelPhases which divides family travel by age.
More terrific family vacation ideas may be viewed at theFamilyTravelFiles.com or for the latest family travel news, follow The Family Travel Files on Twitter (@FamTravelFiles) straight from the homepage.
About theFamilyTravelFiles.com. Founded in 1998, theFamilyTravelFiles.com researches and posts the good stuff making it easier for parents or grandparents to plan great family vacations. The top-rated online family travel resource offers more than 1000 pages of family vacation ideas and trip planning information. The website specializes in destination and planning information, family travel advice, and family travel deals. The site features a number of vacation idea folders including the newest – Ren Faires, and popular favorites - Secret Places, All Inclusive, Reunions, SnowPlaces, and Away for the Holidays.