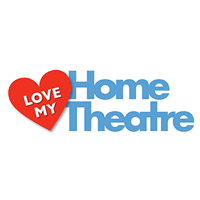 Best results achieved by professional home theatre installation.
Sydney, NSW (PRWEB) September 24, 2013
Leading Sydney home theatre installer Lovemy TV has released research which reveals that the great majority of self-installed home theatre systems are not performing in the manner expected by the purchasers and that purchasers are often poorly served by electronics retailers.
The survey results showed clearly that the experience of these survey participants was that retailers did not ask about the environment in which the home theatre was to be situated nor were viewing preferences taken into account. Many participants also felt that they were steered towards the equipment that the retail salesperson wished to sell and not to the home theatre equipment which best suited individual needs.
In announcing the survey results, managing director of Lovemy TV Ken Burrows, said, "As a specialist home theatre installer we know that great home theatre is as much about the installation and the environment as it is about the equipment. Just like a performance car a home theatre needs to be properly tuned to achieve the best results in the particular environment. Many retailers, based on the survey results, are letting their customers down by not taking this into account."
Ken added, "The Lovemy TV survey results also show that while many people spent a great deal of money purchasing their equipment from a retailer they simply connected it up and turned it on and then wondered why the results were nothing like they heard or saw at the retailer's sound lounge."
"Our own experience at Lovemy TV shows that people often come to a home theatre installer after months and even years of substandard performance, and the survey revealed that these people generally purchased without professional advice and with little or no research on the products or their requirements. Where people received advice or researched their home theatre needs they generally achieved a better result," noted Ken.
"The survey showed conclusively that the best results and happiest users were those purchasers who had a professional home theatre installation but if you are looking to do it yourself, do your research, ask questions and go to a number of retailers," concluded Ken.