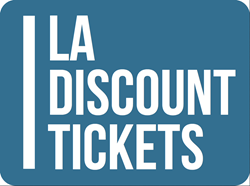 Experience the Magic for Less!
Anaheim, Ca (PRWEB) September 26, 2013
Discount Disneyland tickets are getting harder and harder to find. LaDiscountTickets.com is a safe and secure option that has been around for years. Customers do not need to shop around digging for minimal savings. Customers should demand more than a few dollars savings via AAA Disneyland Discounts
LaDiscountTickets.com does the searching for disney fans all throughout the world, and they have done it again. They are now offering customers a substantial savings of $20 off each 3 Day Disneyland Park Hopper.
Put their service to the test by planning your trip today. Follow them on Facebook "LADiscountTickets" and Twitter, @LADTickets, to stay in the loop on deals in Southern California.