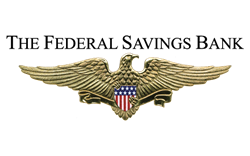 California home prices have increased 23.2% from July 2012 to July 2013.
Chicago, IL (PRWEB) September 23, 2013
The Federal Savings Bank has read through recently posted home sales for the California region. While homes sales declined in August, the numbers were the highest record since 2006 August 2012.
According to DataQuick.com, California home sales declined 1.9% from July but increase 3.1% since August 2012. The monthly reading was 42,546 in August, with the lowest monthly number at 29,764 and the highest reading of 73,285. DataQuick began recording California monthly home sales in 1988.
The Federal Savings Bank thinks there is plenty of room to the upside since the current annual reading of 42,546 is 11% than the average since 1988. While prices are rising and interest rates are rising, first-time homebuyers and veteran homebuyer alike should know that the typical California monthly mortgage payment is still 48.9% below its peak in June 2006. The Federal Savings Bank wants homebuyers to particularly focus on how low the typical California mortgage payment is now relative to 2006 when interest rates were higher. It's important to take notice that the mortgage payment is still cheap relative to 2006 even after California home prices have increased 23.2% from July 2012 to July 2013, according to CoreLogic.
"We view the California housing market as an opportunity for both first-time homebuyers and veterans to purchase a listing despite rising interest rates. For mortgage applicants with the same salaries earned in 2006, the California market is bargain," says Nick, a banker at The Federal Savings Bank.
Relative to 2006, veterans can buy a home in California for a bargain. With a VA home loan, which is offered through The Federal Savings Bank, not only will veterans obtain a low fixed rate, but will also not require a down payment. Just the time saved from having to avoid building a down payment is a big incentive for veterans to use a va home loan when purchasing a property.
Contact a Federal Savings Bank loan officer today if interested in the purchasing a home with a veteran loan: 855-686-3883