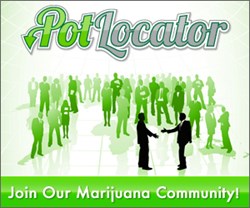 "Our company is absolutely honored to add such a compassionate and professional business to our network. Albany's Canna Kitchen & Research represents both the same values and the same business standards that our company practices daily." -John Nicolazzo
(PRWEB) September 23, 2013
Dubbed as, "For those who Canna but can't and those who Canna but won't," Albany's Canna Kitchen & Research, LLC provides the service of converting OMMP cardholders' cannabis into Smokeless Cannabis Remedies. Patients who are not interested in smoking cannabis: this is the place for patients! Remedies are made in all strengths, dependant on patient needs.
From canna-caps to infused coconut oil, sun tan or "sun burn" oil, Super Salve, cannabis-infused butter, heavy cream and even cannabis-infused nut butter, the possibilities are nearly endless when it comes to choosing Albany's Canna Kitchen & Research as a go-to source for masterminding a form of enjoyable smokeless cannabis remedies. Albany's Canna Kitchen also features an Oregon medical marijuana patient favorite known as ACKR oil, which is a food grade cannabis concentrate for those suffering the effects of cancer or other debilitating disease.
While most patients are not readily available to conjure up a cannabis-infused remedy with ease or grace, Albany's Canna Kitchen & Research is comprised of a mother and daughter team who possess the necessary qualities that it takes to formulate various types of goodies for the cannabis community to medicate with.
While the company continues to make strides towards becoming one of the most recognizable names in morphing patient's dry medicine into household goods and stomached favorites, Albany's Canna Kitchen will be featuring a licensed physician who is legally-authorized to sign medical marijuana recommendations starting October 2nd. Aside from such thrilling news, the company is also excited to announce that it is celebrating its two-year anniversary on November 11th. Since its initial founding in 2011, Albany's Canna Kitchen & Research, LLC has turned into a compassionate powerhouse that does a good deed for Oregon's medical marijuana community.
With aspirations set higher than most, Albany's Canna Kitchen & Research, LLC wishes to further grow, prosper and accomplish great things in the world. By helping spread compassion, legitimacy and delicious cannabis-infused remedies, this company is bound to become a household name that will not be forgotten.
Delighted to introduce this new addition to its bolstered roster of canna-businesses, C.O.O. of PotLocator.com John Nicolazzo said, "Our company is absolutely honored to add such a compassionate and professional business to our network. Albany's Canna Kitchen & Research represents both the same values and the same business standards that our company directly reflects. We are looking forward to working with such exceptional individuals."