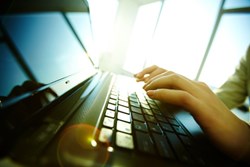 This is a way for our customers to be able to get updates on the go. If they follow us on Twitter they will get their horoscope Tweeted on the regular.
Philadelphia, PA (PRWEB) September 23, 2013
PsychicsForetell.com has been a part of the social media world for a while now with their Twitter and Facebook accounts. They are very active with their accounts as it is but they are taking it a step further.
Foretell has set up separate Twitter accounts for each sign of the zodiac. The companies clients and active followers can now follow the Twitter account associated with their zodiac sign to get regular updates on everything having to do with their sign. Clients can find the new "Follow" button located under their zodiac symbol when they read their free weekly horoscopes on the companies website.
Foretell has also joined the wonderful world of Pinterest. Fellow pinners can follow Foretell's boards to see great information on The New Age. Also, pinners will get to follow pin boards of style, recipes, feng shui, crafts, and much more all based around their zodiac sign.