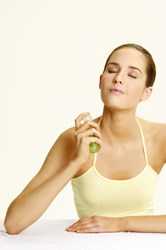 Miami, FL (PRWEB) September 23, 2013
A recent article by Allergicliving.com depicted new findings by researchers on the use of probiotics for allergy relief. As the article states, studies have shown that ingesting probiotics from a young age, has shown positive results in creating a resistance to allergic reactions. While the original reports were not specific on which types of probiotics were most beneficial, the newest reports are showing that ingesting them in liquid forms, may show the best results for users later one. Probiotic, known as a leader in natural skincare following the success of their adult acne treatment Action shares the news to their consumers, and explains how the new developments relate to their products.
For those suffering from skin conditions like eczema, rosacea, and psoriasis, often the outbreaks are associated with allergies or an internal sensitivity to certain topical creams, clothing, or foods. For those who are looking to reduce the redness of outbreaks associated with the above mentioned skin conditions, often the use of topical creams or treatments are only meant to treat the outbreaks after they occur, instead of prevent them from happening. Probiotic Action suggests that if outbreaks are allergy driven, that their probiotic skin care options may be a solution for those seeking a natural skin care remedy, rather than just an after-breakout treatment. While each individual's body chemistry varies, and bacteria levels may change, using probiotics to prevent an allergic breakout may be the solution to preventative skin care many have searched for. For consumers who are already using probiotics for skin care, the Probiotic Action team suggests the thought of adding an internal probiotic supplement, which may help support the anti-allergy properties of probiotics.
"It's no surprise that the users of probiotics are finding additional health benefits, from skin care to gut health," says Probiotic Action spokesman Fernando Perez. "Using probiotics as a preventive measure to control the levels of bacteria and reduce inflammation on the skin, is a natural solution to skin care that I recommend consumers try before expensive creams and chemical treatments," added Perez when asked why probiotics may be a better skin care treatment than traditional products.
For further insight on benefits of probiotics, and information on using probiotics for acne, rosacea, eczema, and other skin conditions, visit ProbioticAction.com. To stay in touch with Probiotic Action as they offer new products, like them on Facebook for reviews and product updates.
Probiotic Action is an advanced acne treatment that uses probiotics for acne containing the "good bacteria" that are naturally found on healthy human skin. By using probiotics, Probiotic Action is an effective treatment that restores the normal bacteria content on skin, while battling what causes acne. Probiotic Action, is widely known as the best acne treatment, and will successfully clear skin when used as an adult acne treatment while protecting skin against bad bacteria, free radicals, and pollutants*.
*These statements have not been evaluated by the Food and Drug Administration. Probiotic Action is not intended to diagnose, treat, cure or prevent any disease.